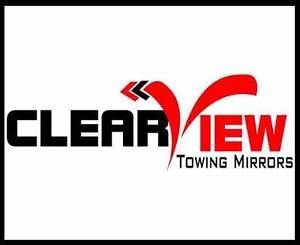 Clearview Towing Mirrors - Built to last as long as your vehicle - and sometimes even longer.
Clearview Accessories provide inovative towing and 4x4 accessories, including Australias favourite full replacement towing mirror - Clearview Towing Mirrors. ​Each mirror has been built and designed to handle any of the challenges that our outback can offer, they are built tough for our Australian conditions.
These mirrors are a full replacement towing mirror, meaning they are mounted as a direct replacement for your standard side mirros. A clever design incorporated two different surfaces that provide different but important visuals. The top mirror has a flat surface that can reflect vision directly down the sides of your caravan, while the bottom smaller convex mirror eliminates blind spots by allowing you enormous vision out to the lanes beside your vehicle. Each adjustment will allow you to quickly switch the mirror to possible areas of concern, like tyres, wheels or undercarriage of your caravan.