Our News
Below is a list of our latest news posts, enjoy!

ISUZU DMAX 2020 - AFTERMARKET ACCESSORIES COMING SOON!
With the release of the new Isuzu Dmax and its brand new look comes a new range of accessories designed to please the eye.
Hitting the shores in the first list of accessories arriving soon is the MCC range of Barwork, Hamer 4x4 range of barwork, Toughdog Suspension and the Mean Mother canopy.
Already available is your standard electronic applications including but not limited to, UHF/CB Radios, Dual Battery Systems, Rust Protection, Driving Lights and teh complete range of camping accessories - Tents, Awnings, Fridges/Freezers and Solar systems

You can check out the range here and get your pre-orders in - https://www.offroadcentral.com.au/parts_finder/10-2019-current/
If you require any further information give us a call 07 3203 2155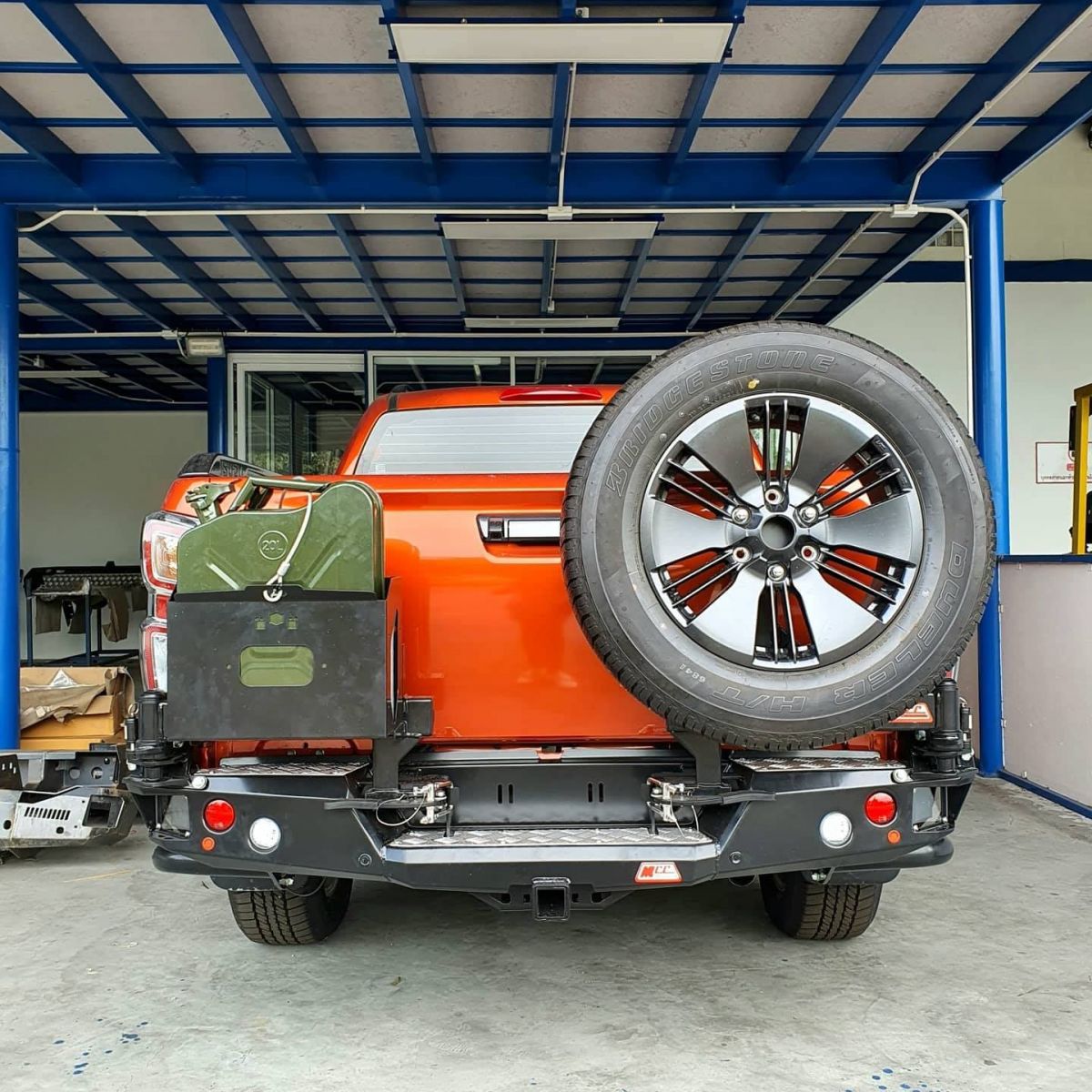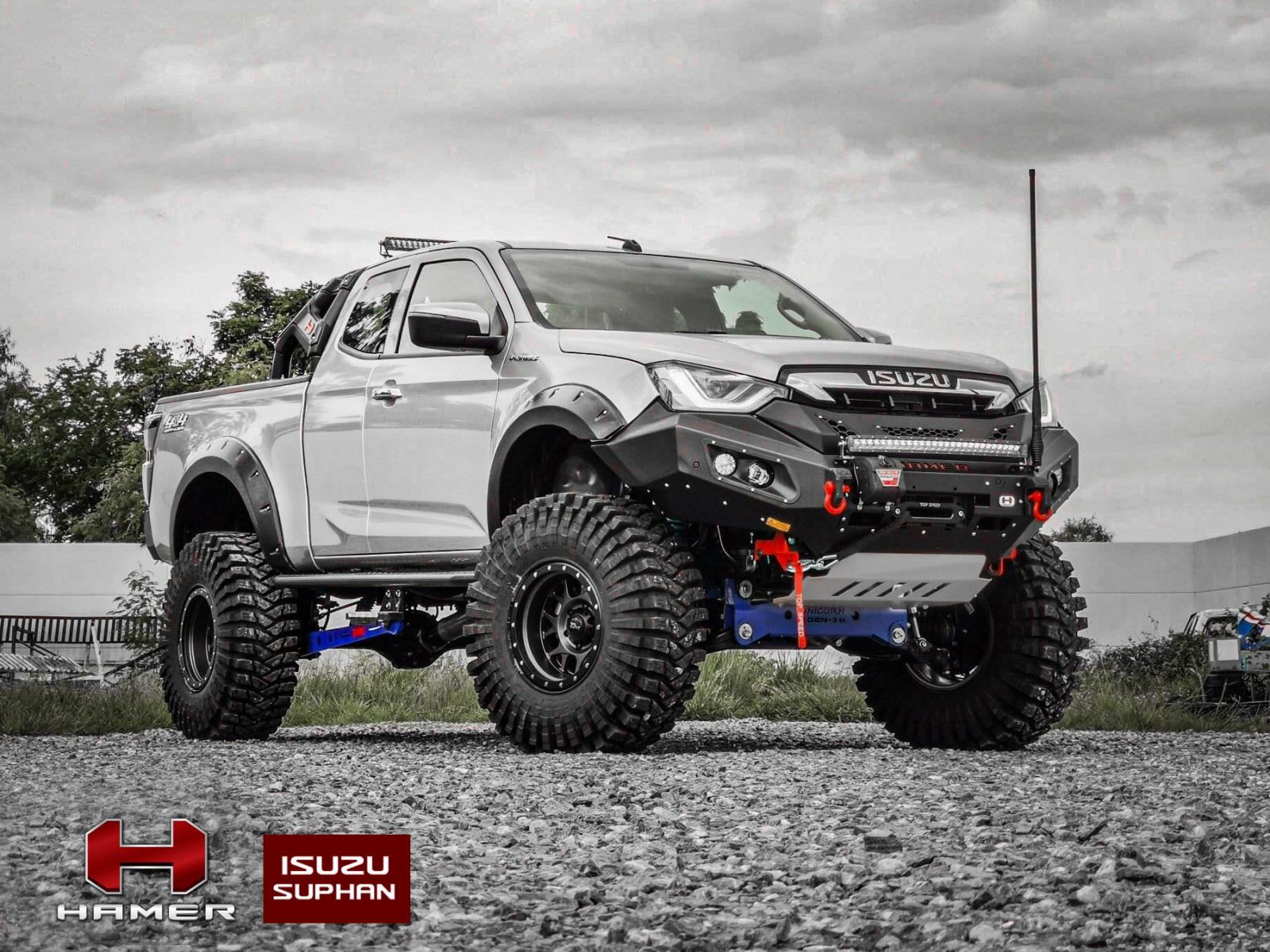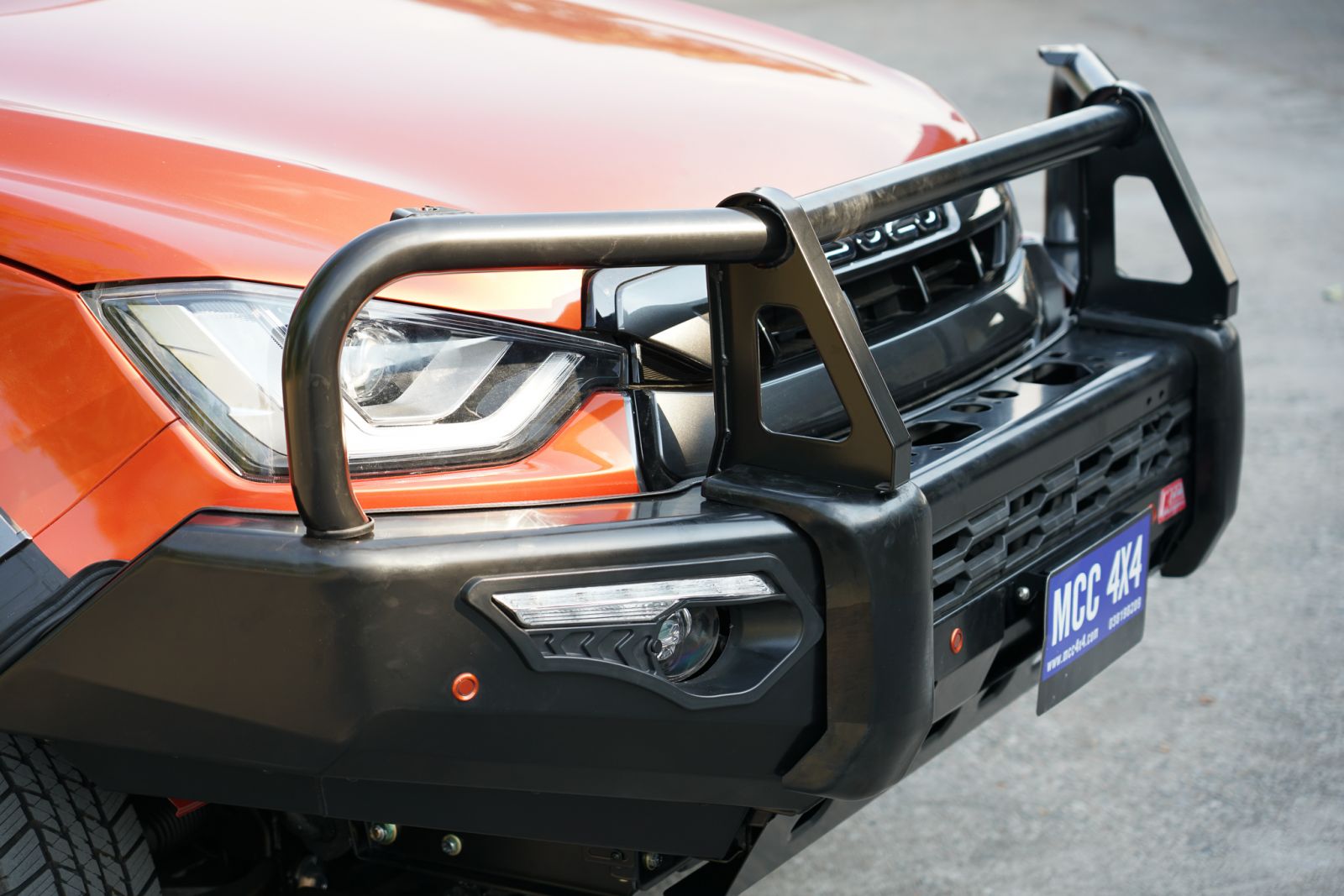 COVID 19 & STOCK UPDATE
Please be advised whilst we are still open and operational during the COVID 19 crisis. We are experiencing longer than expected manufacturing and shipping times on a variety of products. If you require a product by a particular time/date, we recommend you phone us in advance to check current delays. We apologise in advance and hope everyone stays safe and well during this unprecedented time.

Fathers Day Giveaway
With Fathers day just around the corner now is your chance to stop worrying about what to by him and go in the draw to win a Stedi LED Light Bar and ORC Merch Pack that will make his day.
To go in the draw head to our social media channels and follow the steps to enter.
Like, Share and Win. T&C Apply. Competition closes 9pm Thursday 3rd September 2020.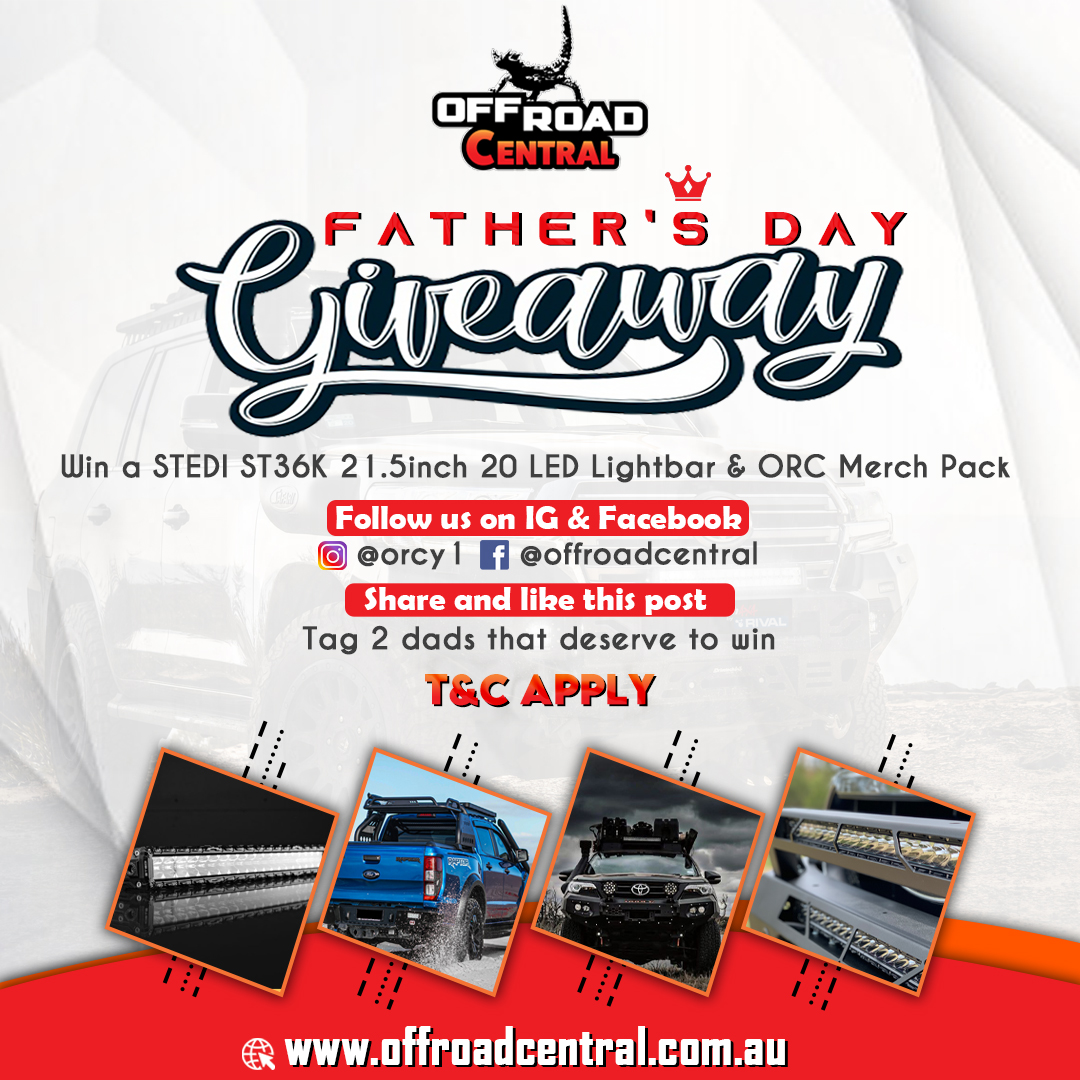 PIAK Elite Series
Have you checked out the newest range available to suit the Ford Ranger Raptor. If not here's your chance!
Now available is the Elite series of steel bull bars and rear bars developed by PIAK Off Road. With their new cutting edge designs there is an option to suit most off roaders.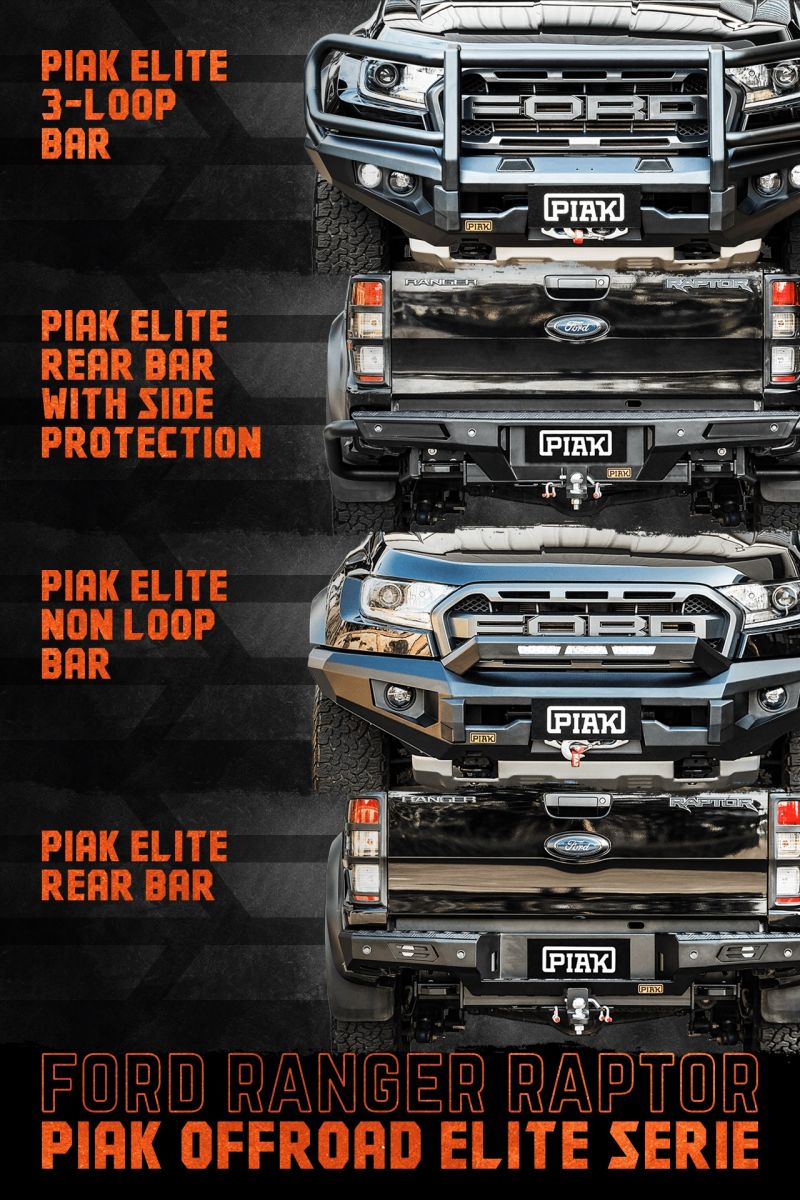 REAR CARRIER BARS
Need the convienence of carrying your spare wheel, fuel or water without taking up your rooftop or in cab space?
The MCC & Outback Accessories Rear Carrier Bars are the ideal solution for you, they provide the ultimate carrying solution whilst protecting your rear end at the same time. Available in a range of options including:
* Dual Wheel
* Single Wheel / Single Jerry Can
* Single Wheel / Double Jerry Can
For more information contact the ORC team. 07 3203 2155 or visit www.offroadcentral.com.au

Outback Accessories Rear Carrier Bar - Australian designed and manufactured.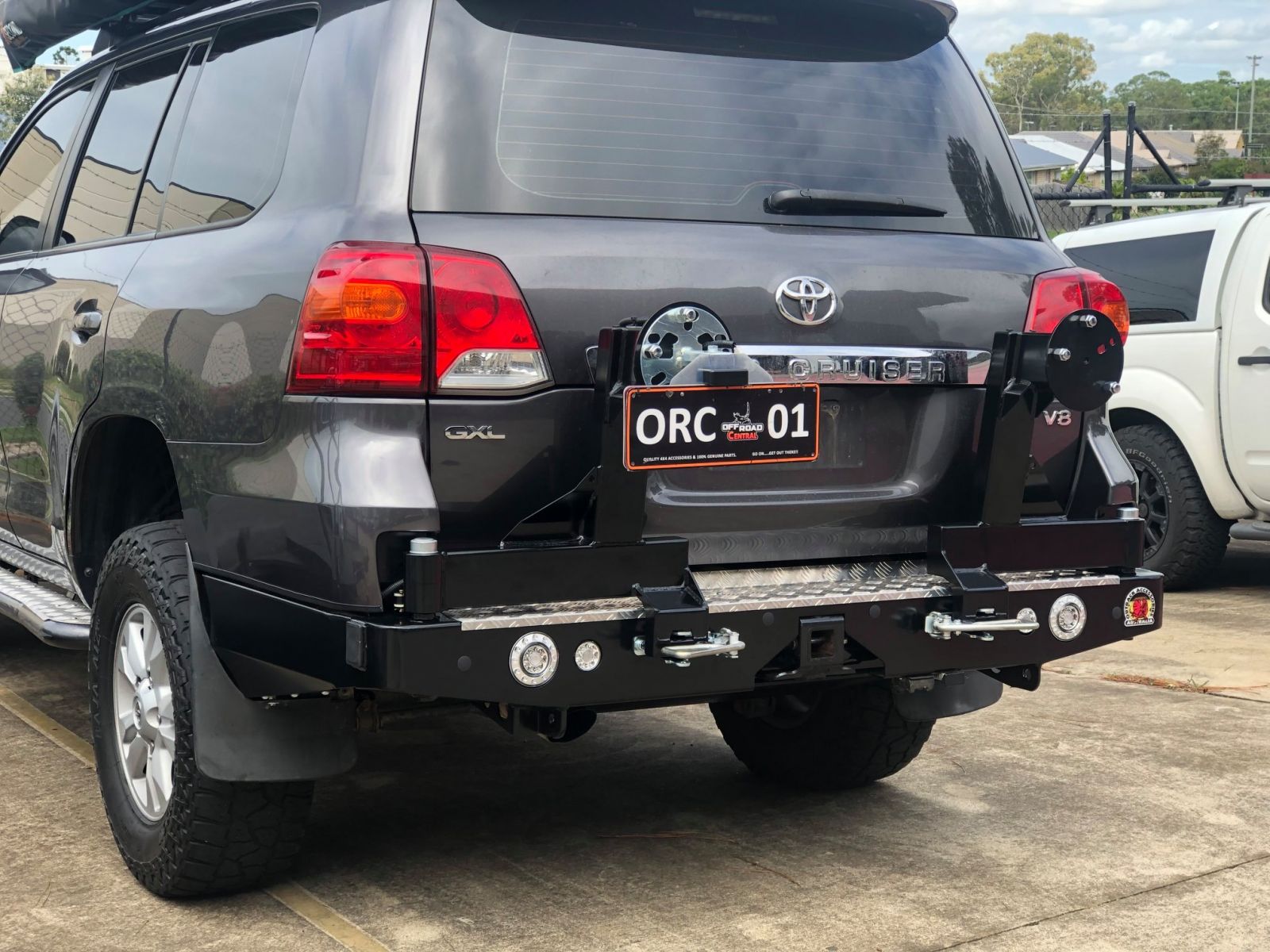 MCC Rear Carrier Bar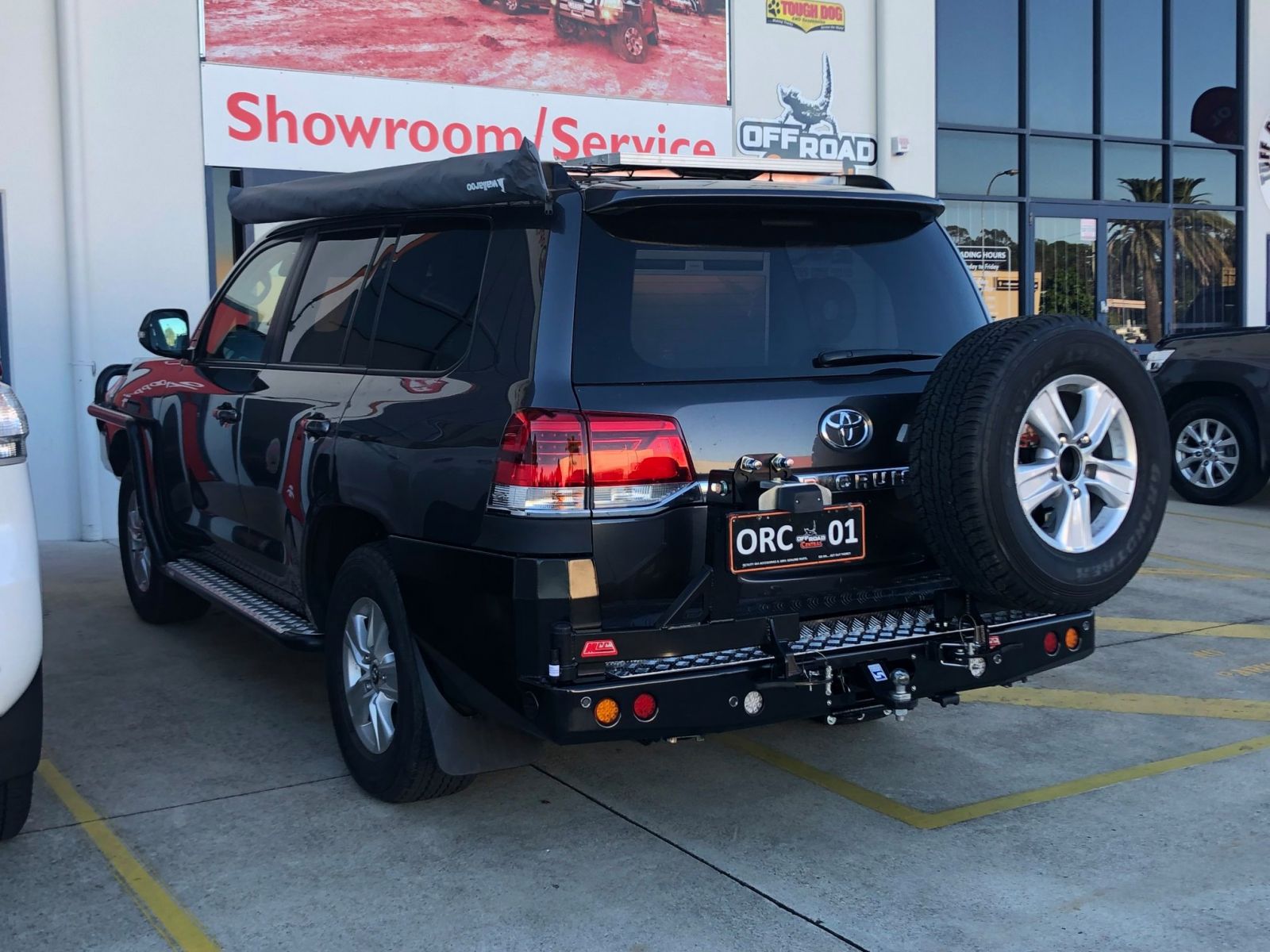 RIVAL BY DRIVETECH 4X4
Next level protection driven by quality. Have you checked out the range of alloy bumpers and underbody protection developed by Rival 4x4. These cutting edge designed accessories are taking the Australian market by storm. They are currently leading the industry with their stylish and light weight range of accessories that provide the full protection and strength of a steel bar at half the weight. Ideal for those watching their GVM but wanting to still look good.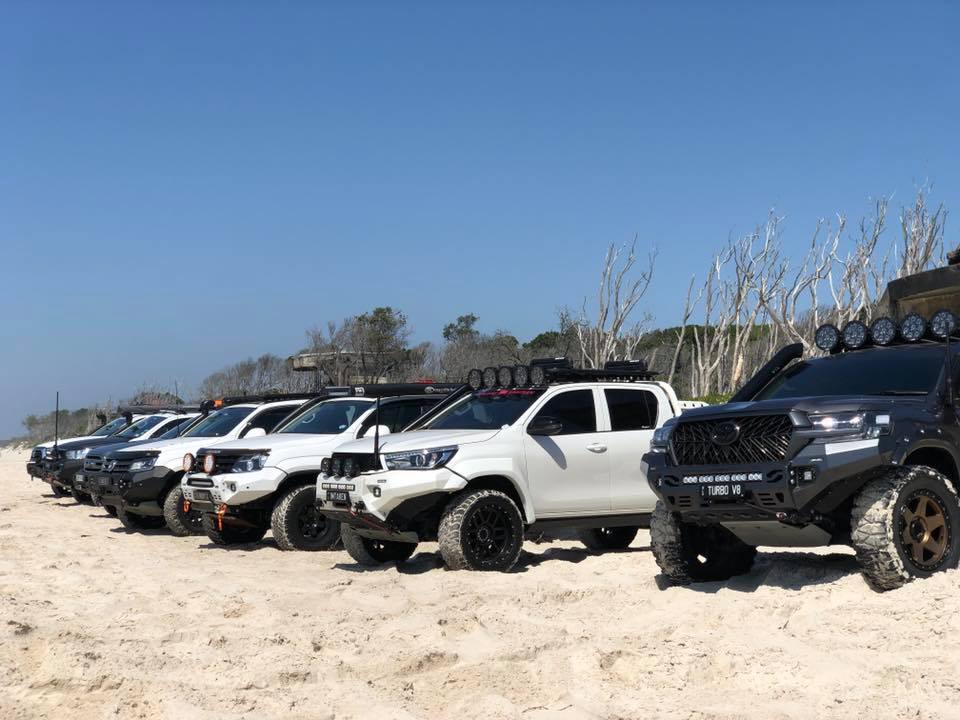 HSP Electric Roll R Cover
Just like potato chips, original is always the best. The HSP Roll R Cover pushed the boundaries and offered a secure, versatile and practical cover. Not only is the unit electric, but the HSP Roll R cover can work with genuine sport bars, cross bars, sail planes and is even compatible with a ladder rack system. All of this with one of the most compact canisters and second to none water protection.
The HSP Electric Roll R Cover can adapt to your needs, so check out and the range of give us a call to get whats best for you! 07 3203 2155

Safari Snorkel - Limited Time Offer
Increase your engines airflow with the most renowned snorkel on the market - Safari Snorkel. Safari Snorkels have been tried and tested by the best in the business and many 4x4 enthusiasts. They are the number one snorkel on the market to increase your engines performance by providing the ultimate airflow.

Order your snorkel by May 10 to secure this limited time deal, available for fitment in our Brisbane Fitment Centre or shipped to your door Australia wide. 07 3203 2155 or sales@offroadcentral.com.au


SMM Canopy Factory Clearout! Sale on now
All in stock canopies must go, so we are slashing the prices by a wopping $849!!!!! If you need a canopy now is the time to buy.
Give us a call or send us a email to confirm availability for your vehicle.

Did you know we are the BIGGEST MCC Dealer in Queensland.
We supply and fit the entire range of MCC right here in our Brisbane Fitment Centre, we can also supply the range Australia wide. If you want a deal we are the ones to speak to, so contact us today for your MCC Package deal.

Egg-cellent specials out now.
Why not hop in store or bounce online and check out our range of egg-cellent easter specials on the range of outdoor gear that will make your easter getaway that bit easier.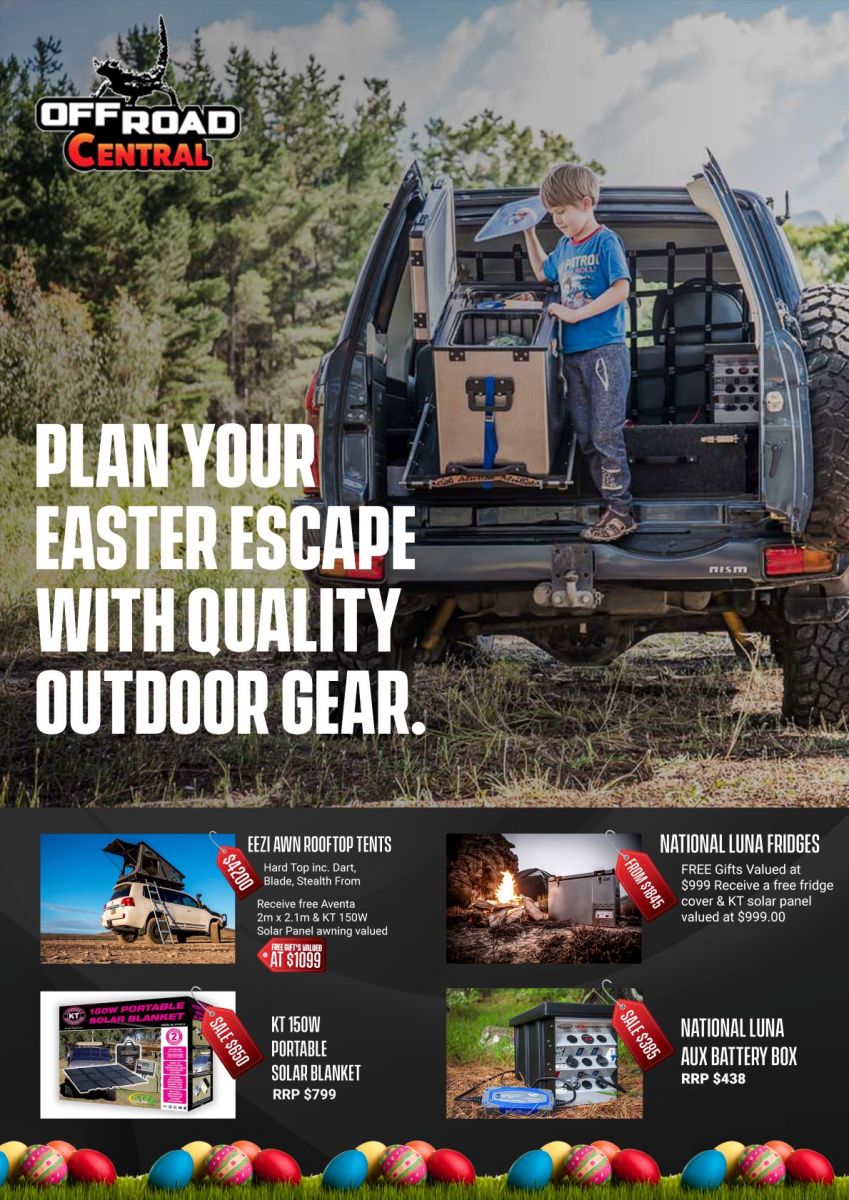 $1000 Store Voucher Giveaway - Winner Announced.
Thankyou to all our valued customers and followers that entered our $1000 store voucher giveaway during the month of February. We have now spun the wheel and found our winner! Congratulations to Judith Evans who has taken out the major prize. Our runners up are; Brad Dagan & Brett Capetti who have won a Off Road Central merchandise pack.
MARCH SPECIALS - OUT NOW
Want to secure yourself a deal, well what better time then now! Checkout our March specials or if you are looking for a package give us a call and let us customise one just for you at an awesome price.

ERPS RUST PROTECTION - NOW AVAILABLE HERE!
If you're taking your vehicle on or near the beach, chances are you're worried about what damage it could be doing. Whether you're worried about resale depreciation, expensive repairs or just want to take care of your 4x4, your one-time, peace of mind solution is ERPS to provide complete vehicle protection.
ERPS systems come with a FULL 30 day money back gaurentee and a 10 year warranty, ensuring you get EXACTLY what you paid for.

COMPETITION TIME
1 Week to go! For your chance to win a $1000 store voucher, head to our Facebook or Instagram page, share and like our post and go in the draw.
Multiply your chances x 5 every time you make a purchase.
facebook.com/offroadcentral
https://www.instagram.com/orcy1/

Did you know the MAX 4x4 range has expanded!
They are now introducing a range of Alloy bars which are available right here at Off Road Central. So if your looking at getting a quality bar for your 4x4, but without the extra weight of steel. The MAX alloy bullbar may be the one for you. They even include the standard features of a MAX 4x4 bar, such as twin rated recovery points (4,000kg each), winch compatibility, fog light and driving light provisions as well as twin gusseted aerial mounts.
Currently available for: Isuzu Dmax 02/2017 On, Isuzu MU-X 03/2017 On, VW Amarok 09/2016 ON and Toyota Hilux 07/2018 ON
Phone us on 07 3203 2155 for more information.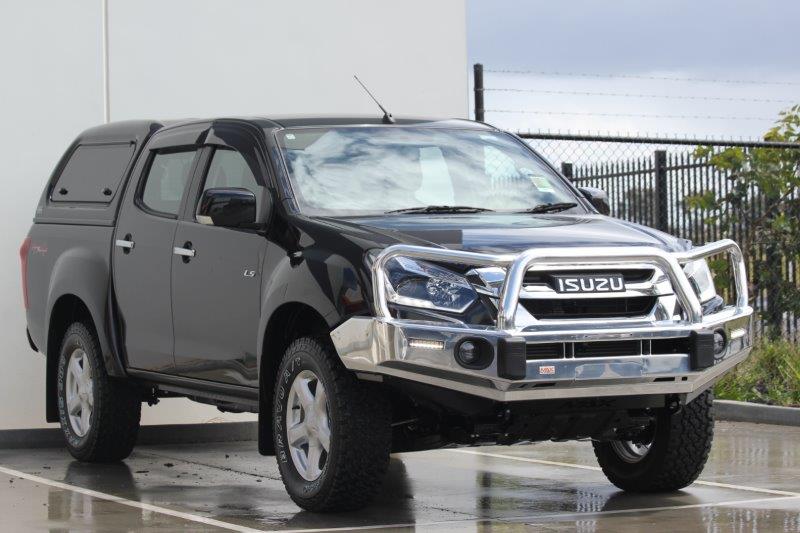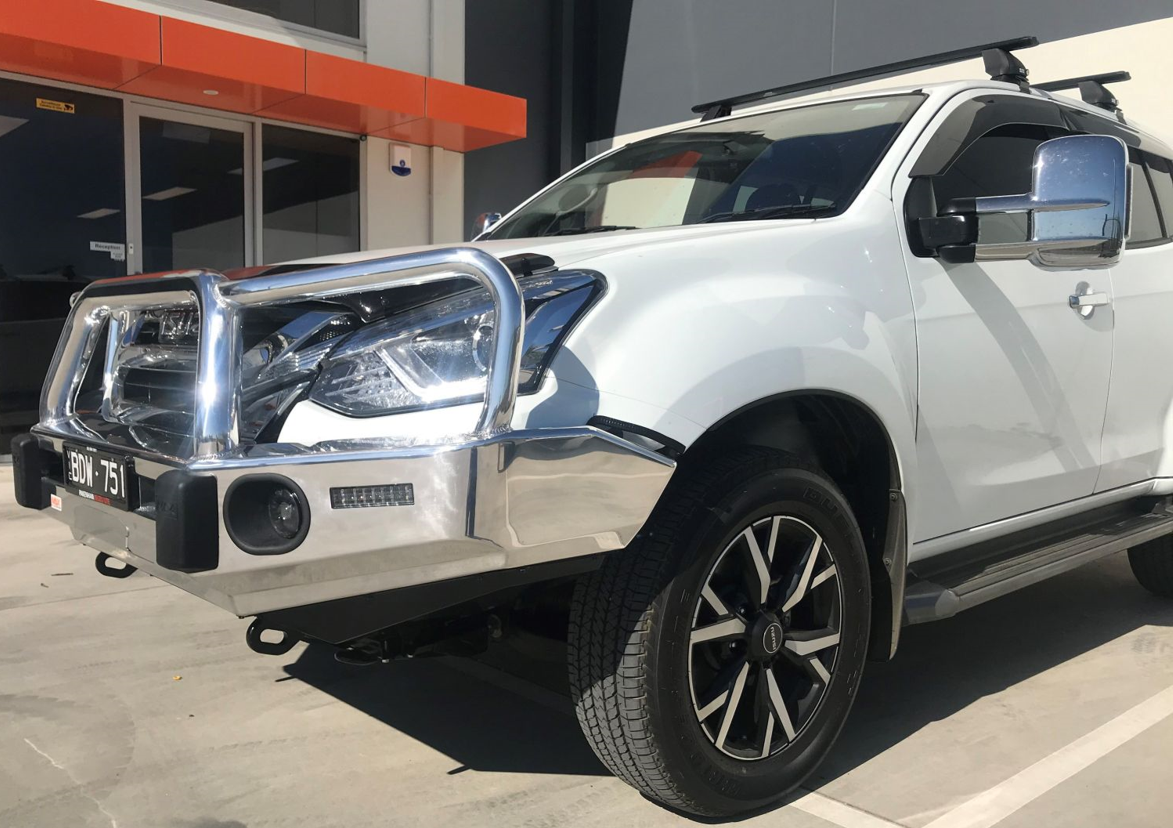 We're heading to the Moreton Bay Caravan, Camping, 4x4 & Boating Expo next weekened - February 14th to 16th.
Come on down and say hi to the team at site OS333. We will have our full range of products available to order, and you will even get the chance to talk to our product experts!
Pre-order your tickets today, using the below code to get a discounted rate.
We look forward to seeing you.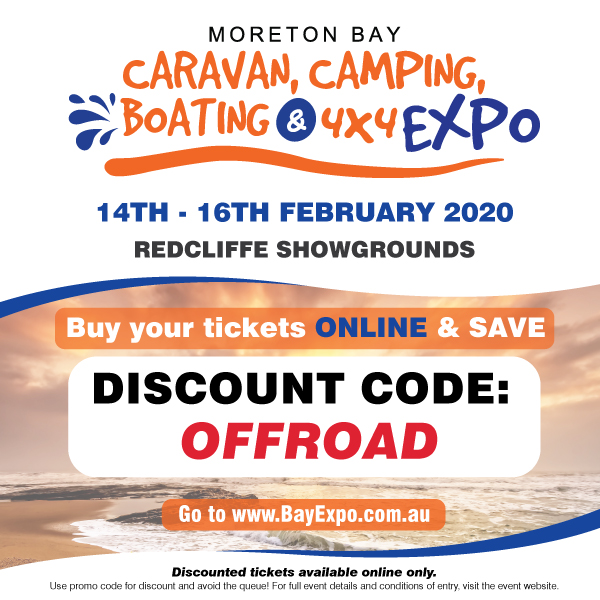 31st JANUARY 2020
Have you heard about the Exitrax Ultimate Recovery Board, its the next generation of recovery boards available to the 4x4 market and these guys have gone above and beyond in their design. The ultimate recovery boards, are designed with a heavy duty cleats and nodules which are the perfect condition for an aggressive all terrain or mud tyre. They also provide you the option to link two boards together using the EXI-Link system, this allows you to double the length of the traction area to get you out of those tricky situations - and they even double up as a high lift jack base. These boards have taken it to the next level of recovery and are ven backed by a Lifetime Warranty!
Want to know more or purchase your set today.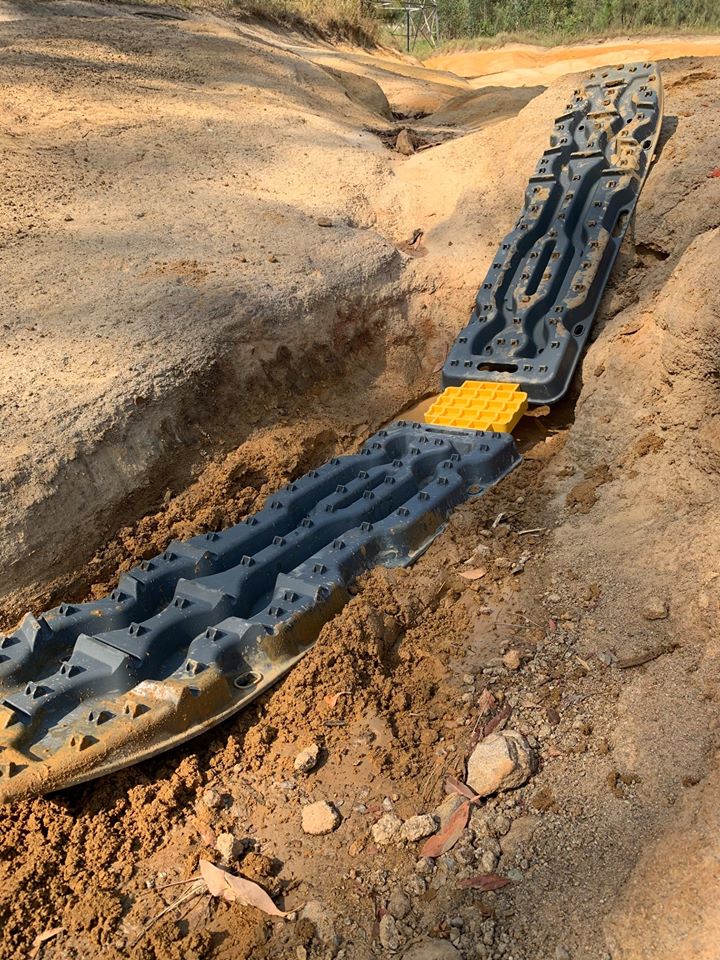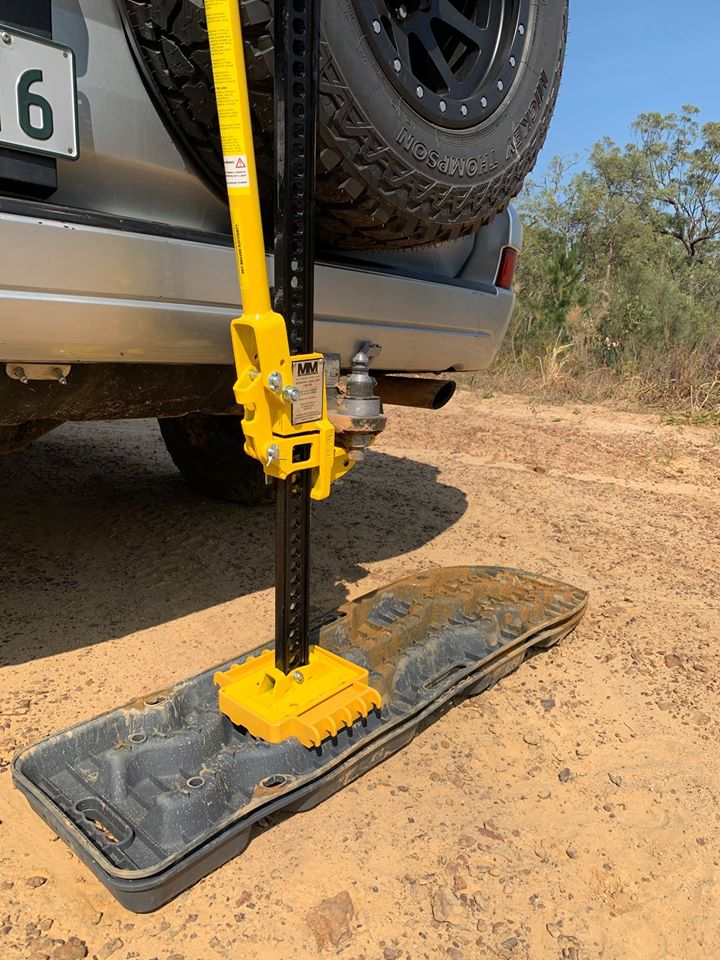 13th JANUARY 2020
I'm sure we have all kicked off the new year with a wish list thats longer than we can afford. So what better way to start crossing off the items then winning a $1000 store voucher and getting some of those items for FREE. Off Road Central are making it easier to fit out your 4x4 for your 2020 adventures by giving away a $1000 store voucher. So how do you win!

Head to our Facebook or Instagram page and follow the 3 simple steps. Like, Share & Go in the draw.
Want to multiple your chances, for every purchase made between now and 29th February you go in the draw another FIVE times!
facebook.com/offroadcentral
https://www.instagram.com/orcy1/


10TH JANUARY 2020
Go Anywhere...
Until the end of January we're throwing in a FREE set of 920 series Exitrax with every MAX 4x4 Bullbar purchased.
Contact us for a personalised quotation.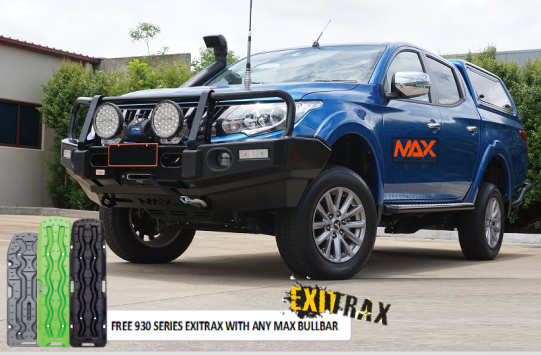 WELCOME TO 2020!
What a year 2019 was, we met so many likeminded 4x4 enthusiasts and general travellers along the way and couldn't be happier than to fit your 4x4 out with the goods you needed to make your life full of adventure. We would like to take a moment to thank our loyal customers for your ongoing support, for those who haven't yet shopped with us, welcome!

Our aim is provide you with 100% customer satisfaction, quality and reputable products and service that goes above and beyond.
With only a week into the year, we already have a long list developing of new and exciting products that will be coming to our marketplace real soon. In the meantime, if you want something you can't find on our online store, call us and we will be sure to help.

Once again Thank you for your support and we look forward to helping you in 2020.
Start planning your adventure and let us help you get there!
4th Dec 2019
Christmas is the season for giving, but the budget seems to get tighter and tighter each year. This year why not pay off your gifts even if they are for yourself in time for the Christmas getaway. We have a solution for everyone, with finance options available in store and online.
• After Pay – Online only for purchases under $1000. https://www.afterpay.com/en-AU
• Zip Money – Online & Instore. Apply online and get your credit limit before you start shopping. https://zip.co/create-an-account
• Skye Finance – Available in store. Apply online and get you credit limit before you start shopping. https://www.skyecard.com.au/


12 Nov 2019
New Release - MSA Towing Mirrors
MSA 4x4's brand new range of patented towing mirrors extend our field of vision for towing/reversing or launching your boat at boat ramps, whilst being unobtrusive for everyday driving. The new Towing Mirrors were designed specifically so that, when not towing, they still look proportionate to the size and styling of the vehicle. The unique design features a large single mirror that pivots on an extremely heavy duty extension slide, the allows the mirror to be returned to its normal "non-towing" position to avoid the extending mirrors permanently protruding way off the sides of the vehicle.
Features include:
Four different mirror positions
Can be adjusted to suit the viewing angle and preferences of any driver. Vertical and horizontal adjustment caters to drivers of different height and seated position.
Simple to fit. Mounting onto our vehicle in the same position of your existing mirrors.
Large, single mirror allows you to see your caravan/trailer sides without being confusing for everyday driving.
Slightly curved glass for even more vision.
Unique pivot design allows the mirrors to maintain normal everyday position dimensions, whilst allowing for easy further extension as required.
When rotating the mirror into the horizontal position, the mirror actuator automatically adapts, allowing you to retain the standard adjustments (up, down, side to side) from your vehicles standard mirror adjuster.
Design to fold inwards or outwards when bumped in carparks, or when in contact with trees and other obstacles around the vehicle.
Market leading 5 year warranty.
Tested & Approved ADR compliant – ADR Cat 6 Compliant.
Injection moulded and die cast aluminium components deliver a high-quality towing mirror to withstand Australian conditions.
Designed for towing caravans, camper trailers, trailers, boats and horse floats.
Available to suit a growing range of tray backs and towing vehicles.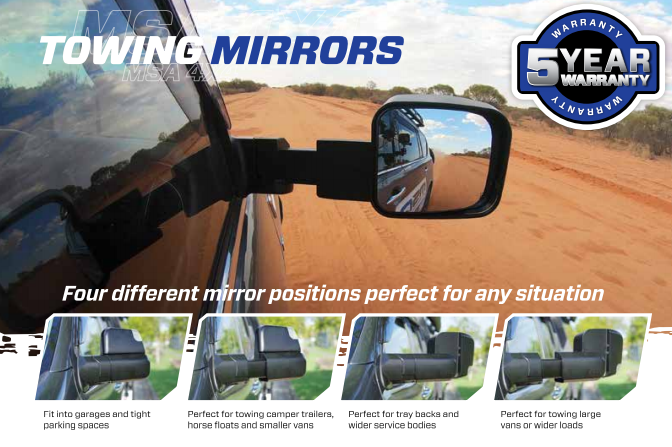 01 Nov 2019
Have you seen some of our latest product installs? If not, take a look what has hit our workshop floor recently. DOn't forget to add a few of these goodies to your wish list so you can be the next car on our hoist.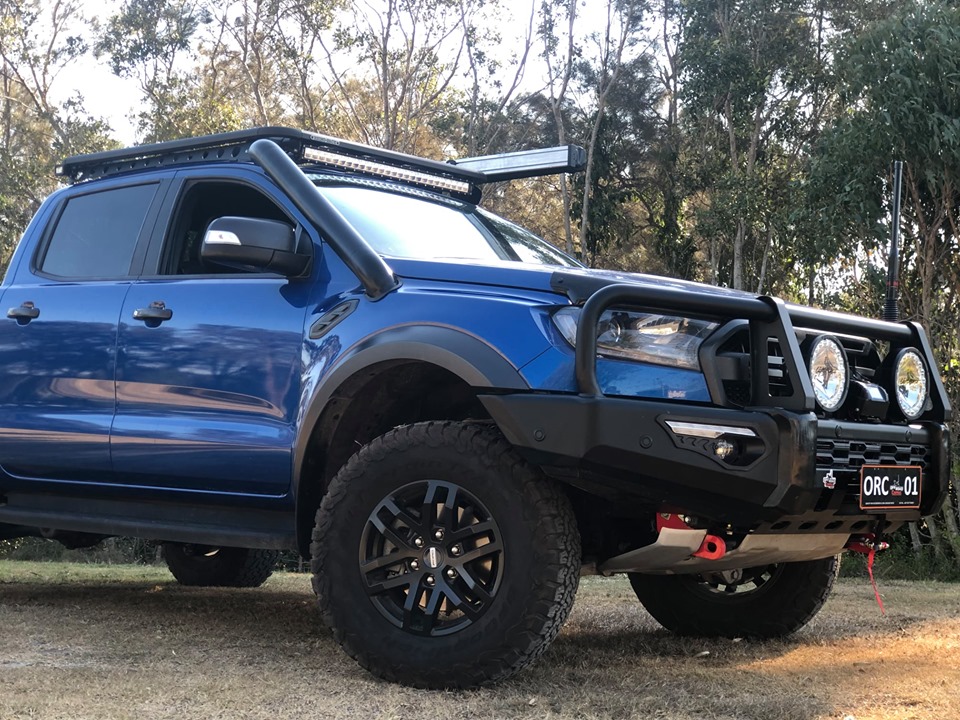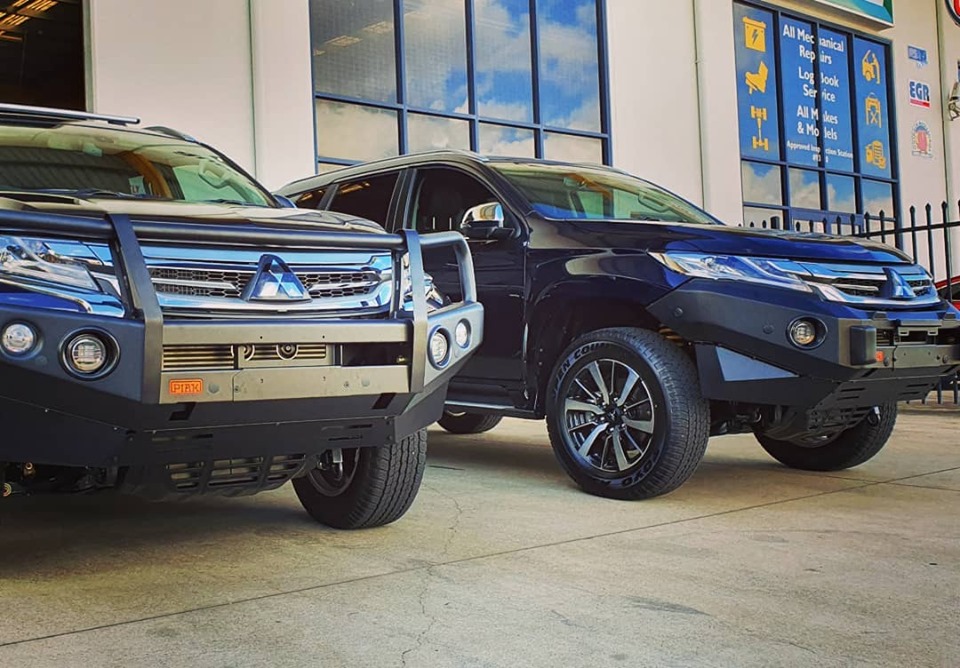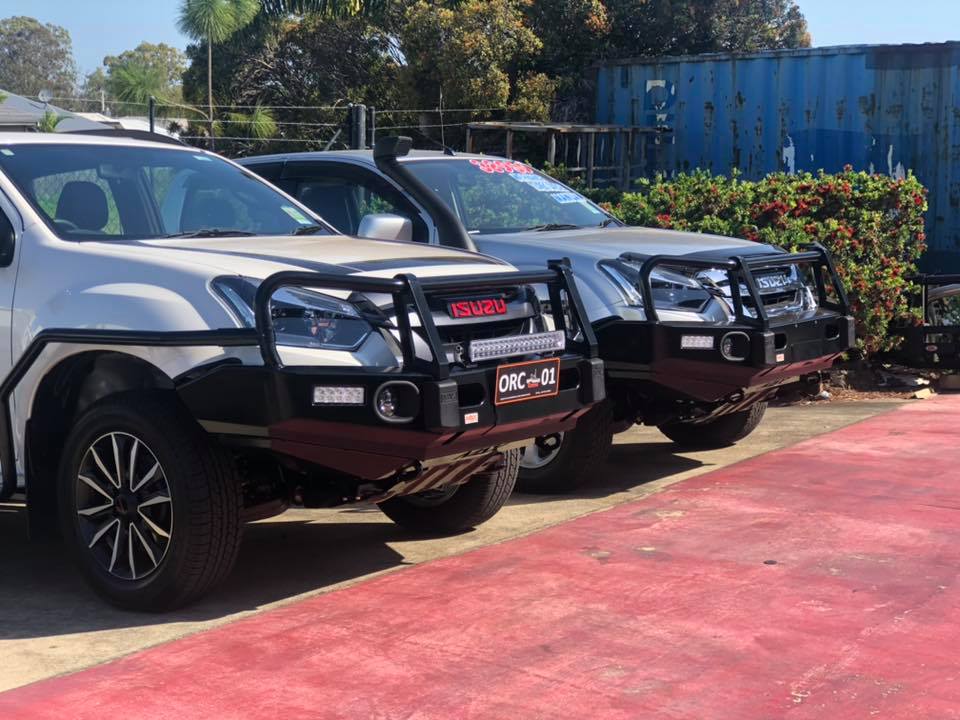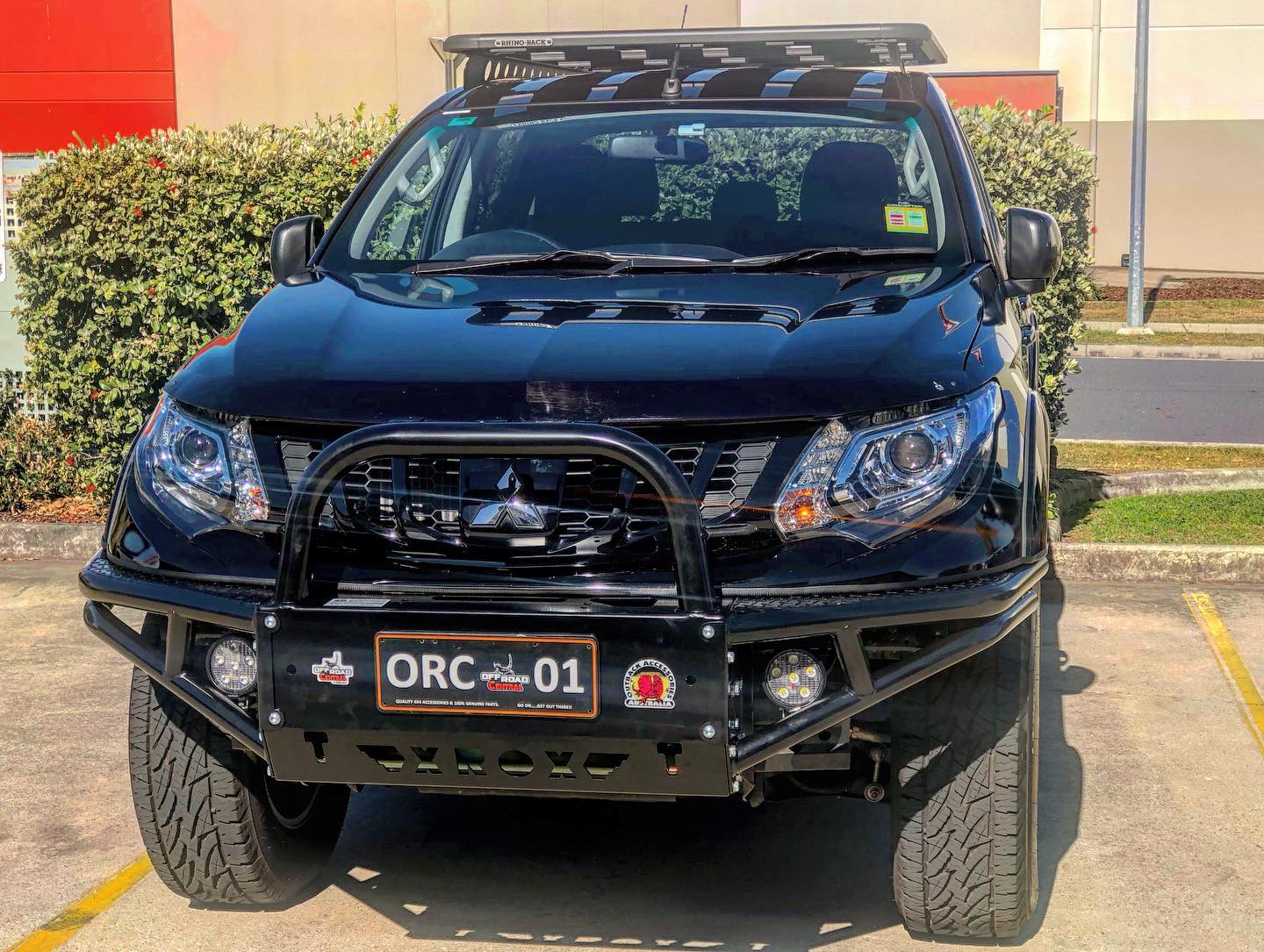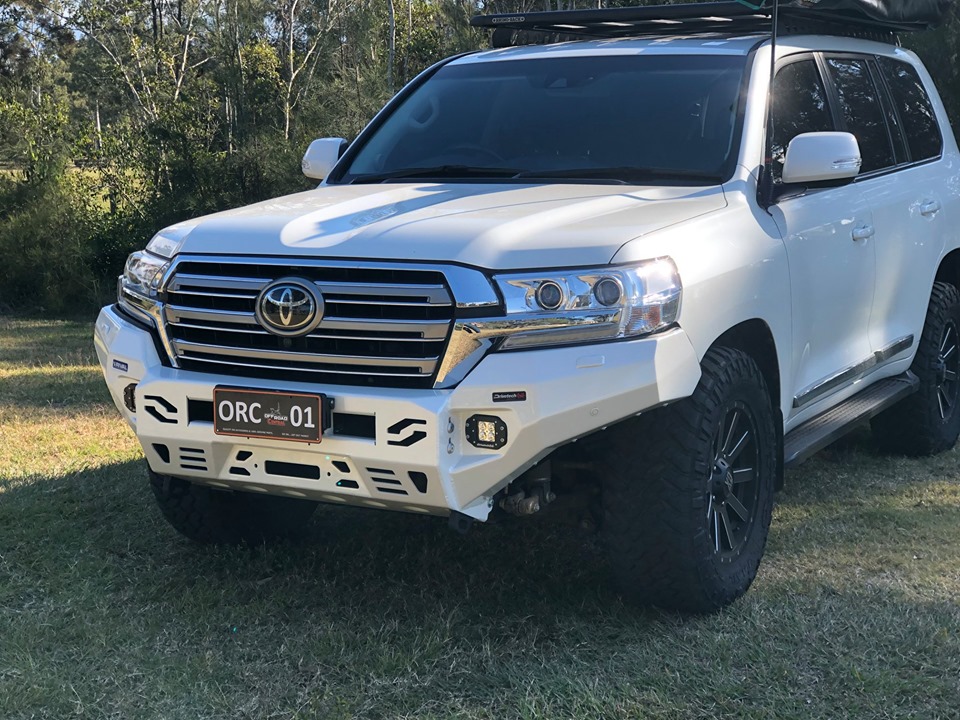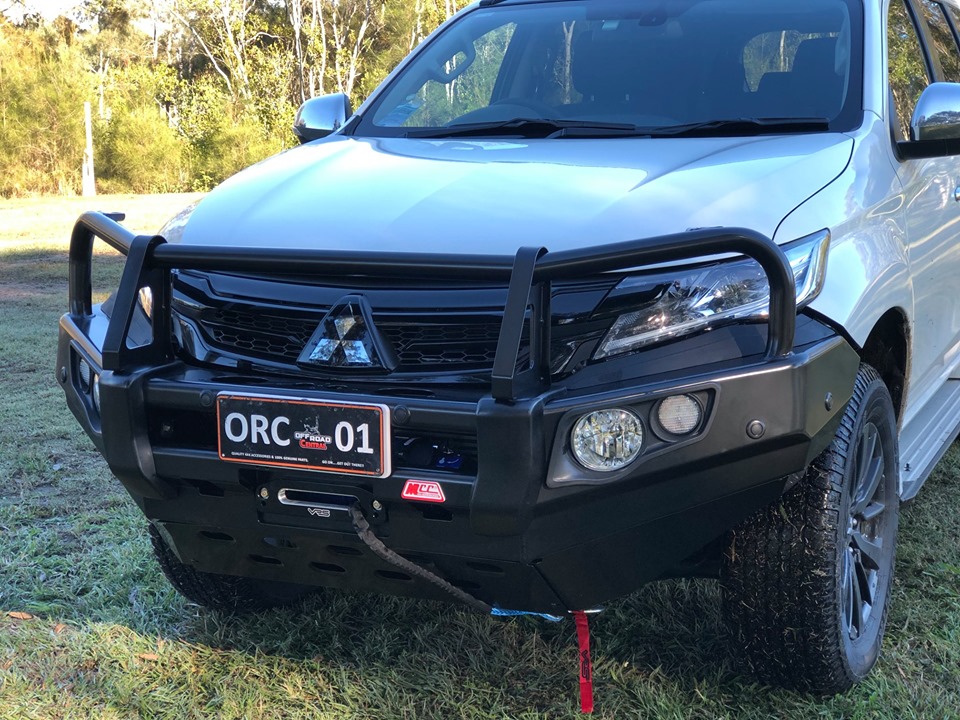 28th Oct 2019
Thursday nights are coming, Start Nov 7th!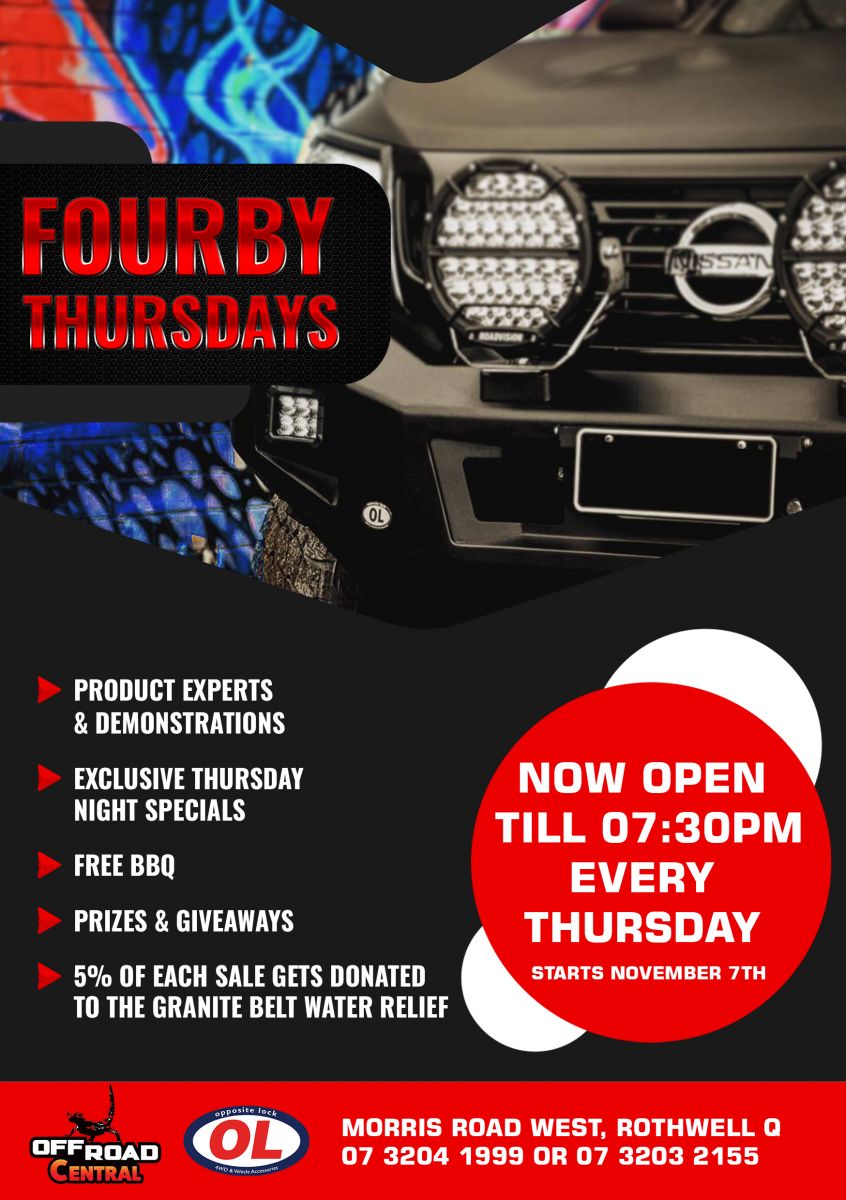 9th Sep 2019
The RIVAL Range is here.
Continuing cutting edge research and design for the Australian and New Zealand markets, Drivetech 4x4 has partnered with Russian manufacturer, Rival Automotive Accessories to deliver high quality, full vehicle solutions for popular 4WDs in the market.
With a range of Alloy Bumpers, Rear Bars, Under Body Armour, Tailgate Assists and more there is something to suit everyones needs.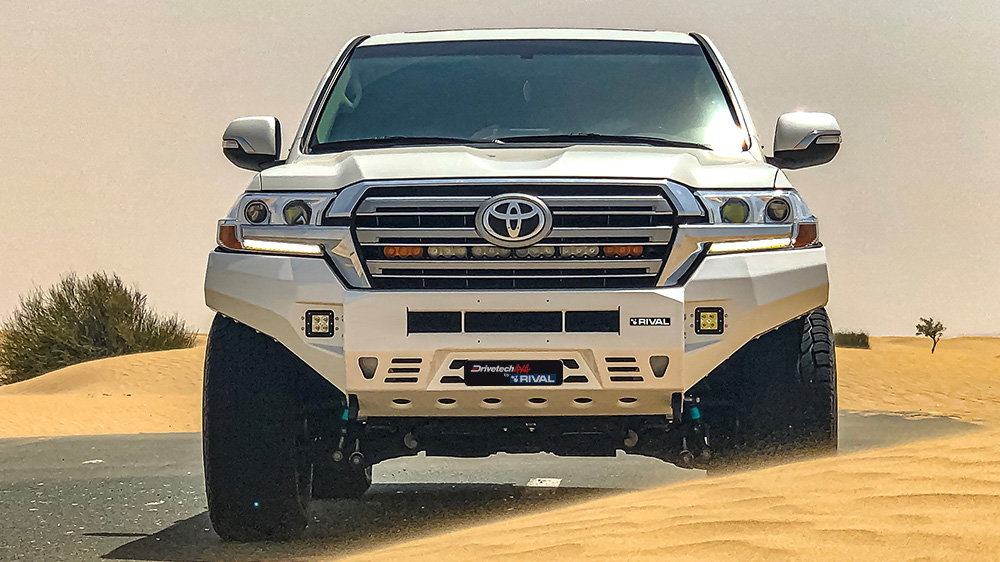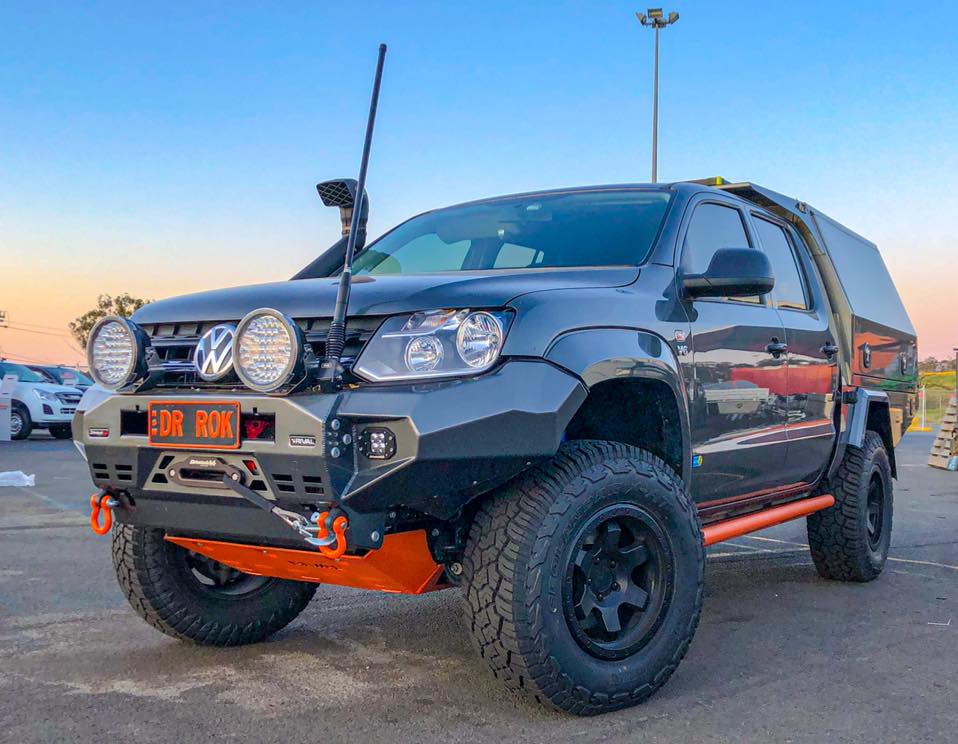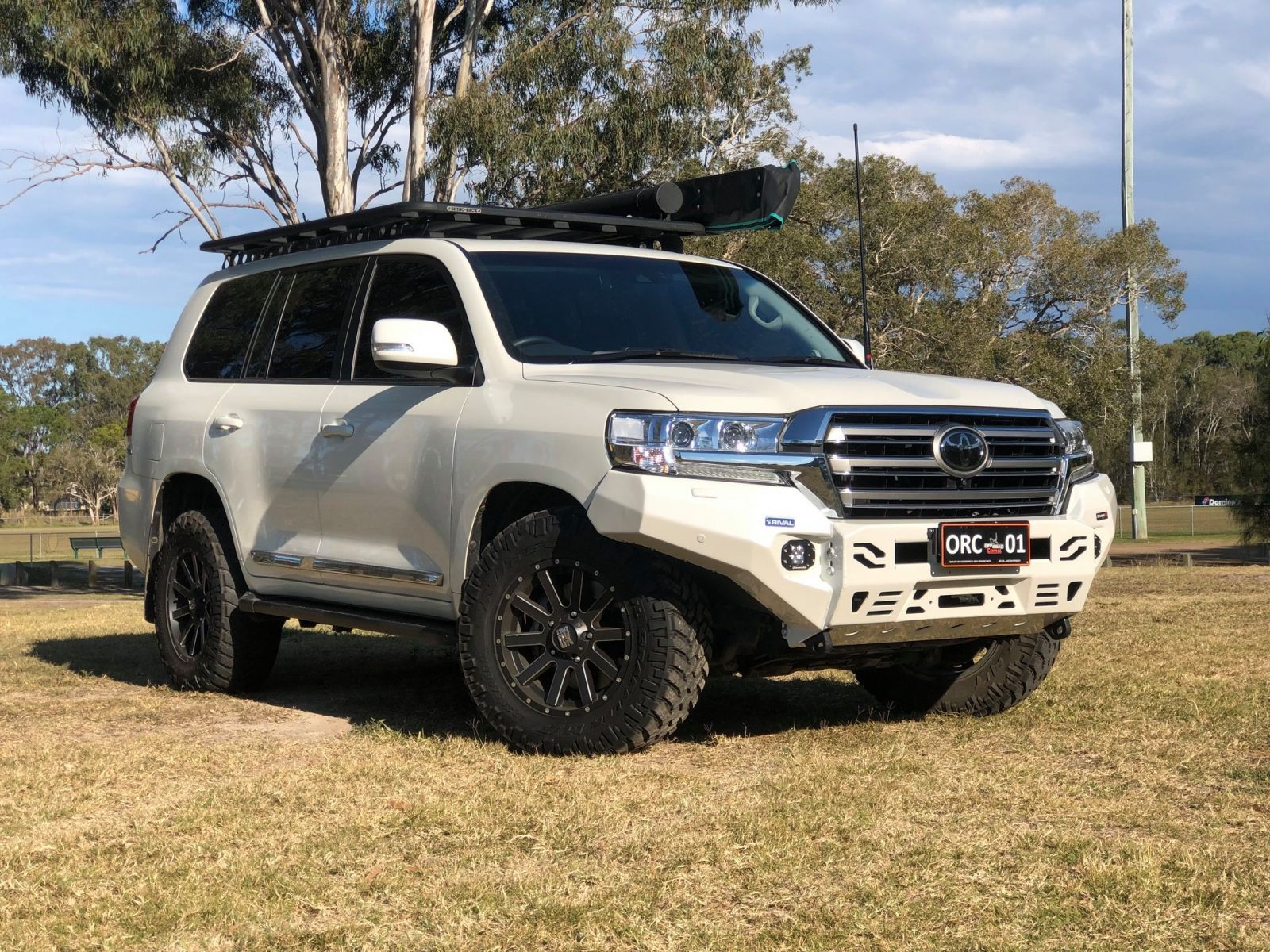 30th Aug 2019
THE HSP RANGE IS COMING...
The HSP range of Premium Lids, Silverback Lids, Roll R Tops, Load Slides, Tailgate Assist and much more will be hitting the online store soon!
But while we load, if you want to see the range give us a call on 07 3203 2155 and we can give you customised pricing and provide images for you to view. Don't forget we also have a store front at Morris Road West, Rothwell where we have some of the range available to view.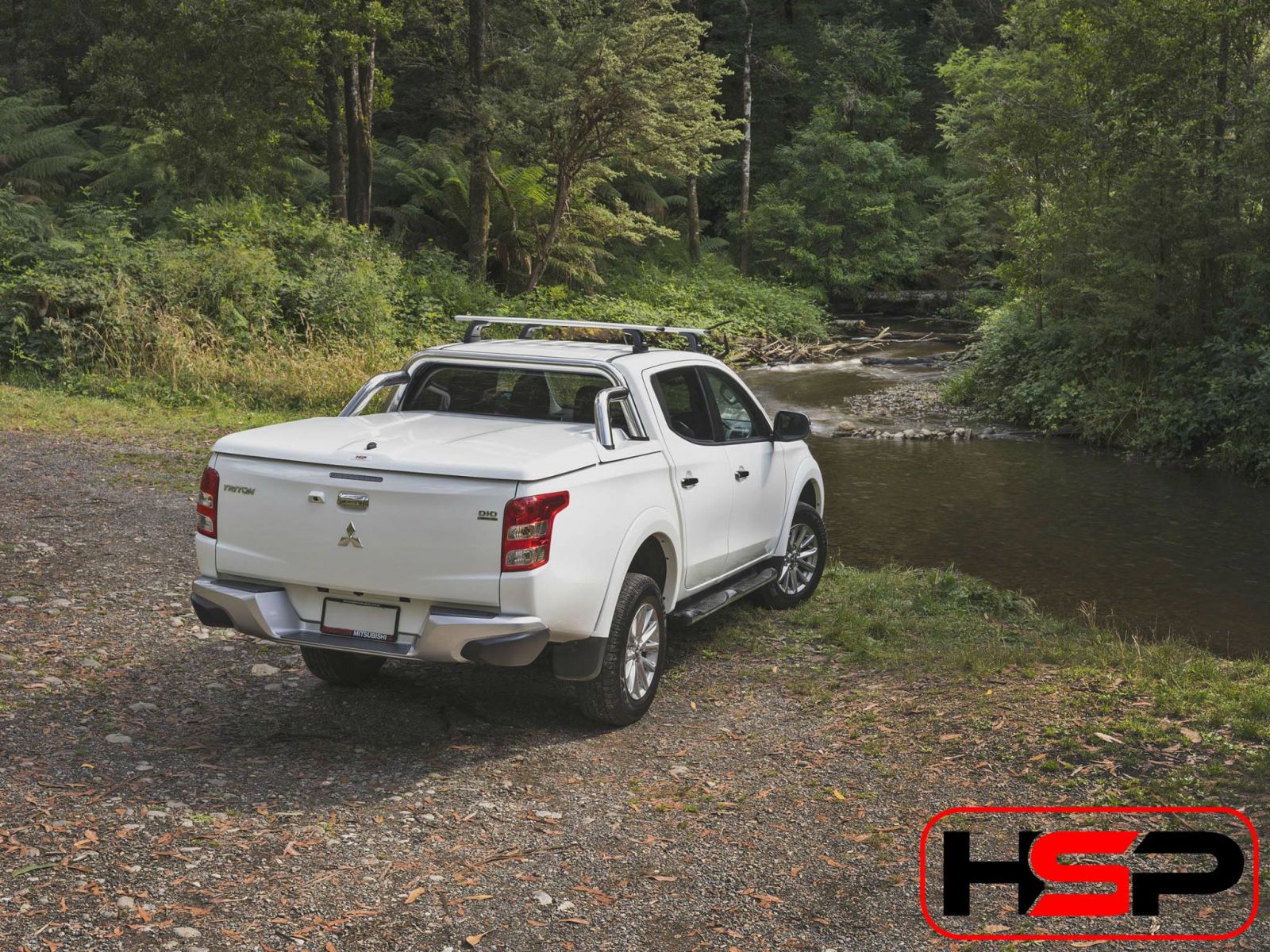 13th Aug 2019
EKKA WEEK SALE
The Ekka bring's happiness to our children, so we are bringing the happiness to you with an awesome deal on specified MAX 4x4 products. Purchase any of the below range whilst the Ekka is on and we will Fit it at our Rothwell shorwroom or Freight it to Australia wide (Metro Areas) FREE of charge. Phone us on 07 3203 2155 to claim this deal.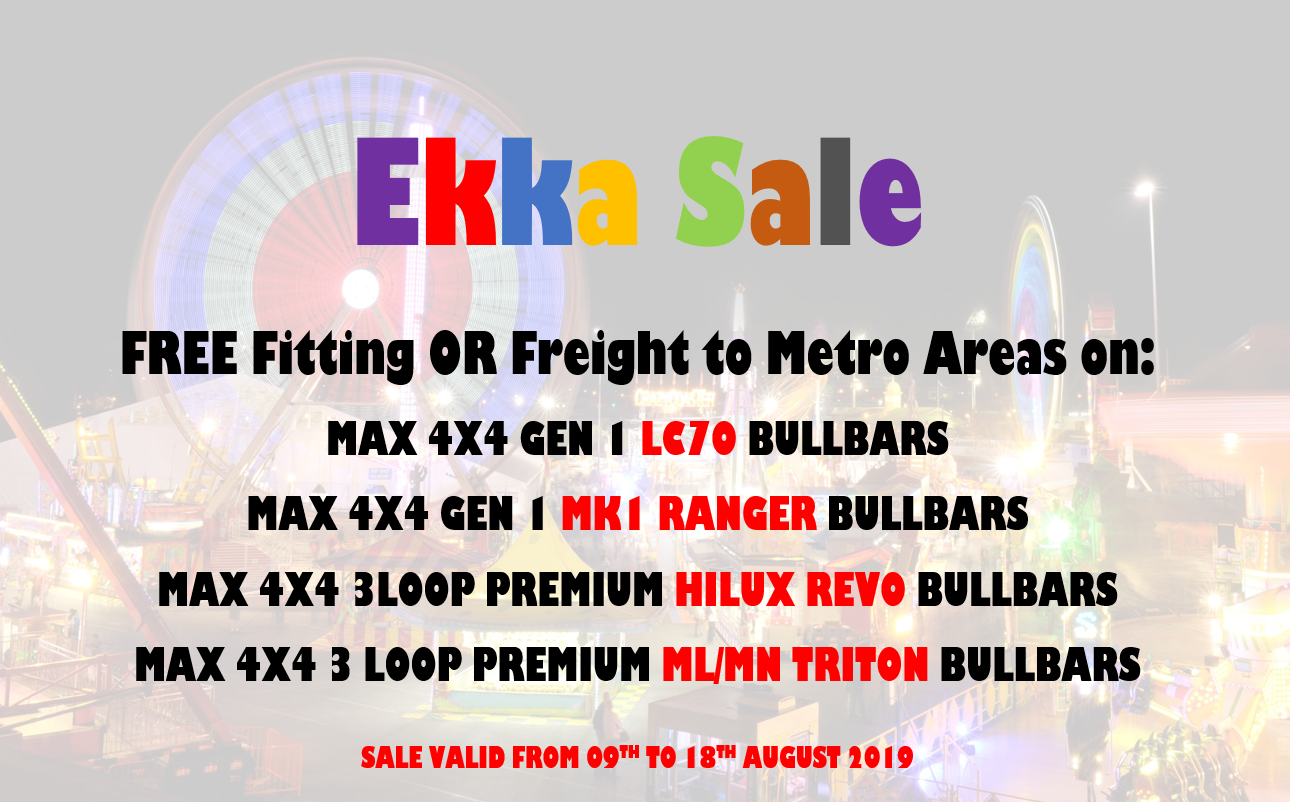 6th Aug 2019
COMING SOON - WARN VR EVO 10 WINCH
10,000LB Capacity, giving you the perfect blend of speed and power.
Introducing the newest WARN release, hitting the store in September. The Evo series features IP68 waterproof rating, an ultra-reliable Albright contractor inside a relocation pack and a state of the art, two in one remote for added ease of use and versatility. With its fast line speed and lower amp draw the VR EVO series of winches are the hardest working standard duty winches, warn has made with tactile styling that looks great up front and at a price that won't pull your budget.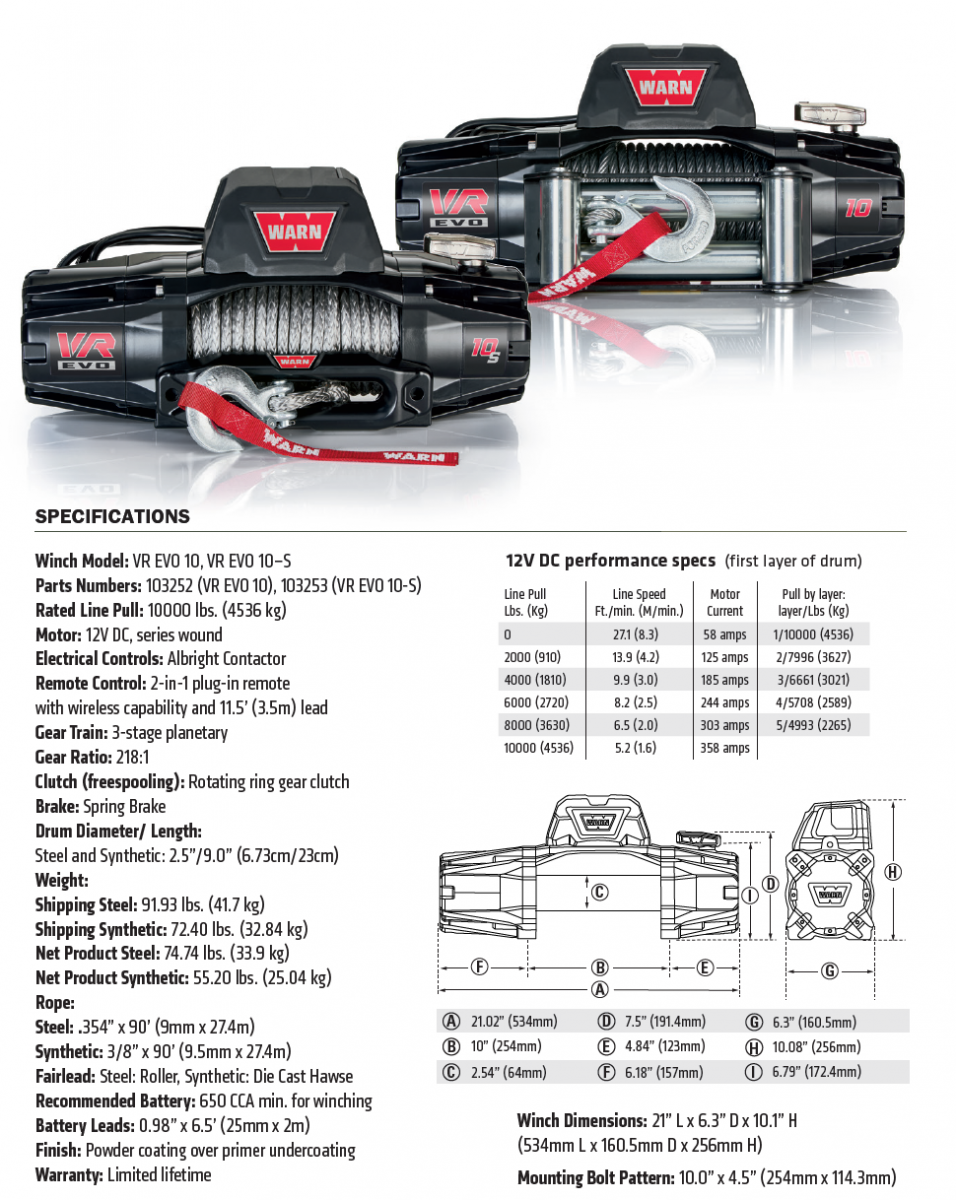 17th July 2019
How can you say no to a rear end like this...
1/2 Price Fitting or FREE Freight Australia wide on Hamer Rear Bars.
Phone or PM us to order - 07 3203 2155. If you would like to order online, please call us to adjust the freight costs manually.
Ends Wednesday 24th July 2019. T&C Apply. Finance Options Available.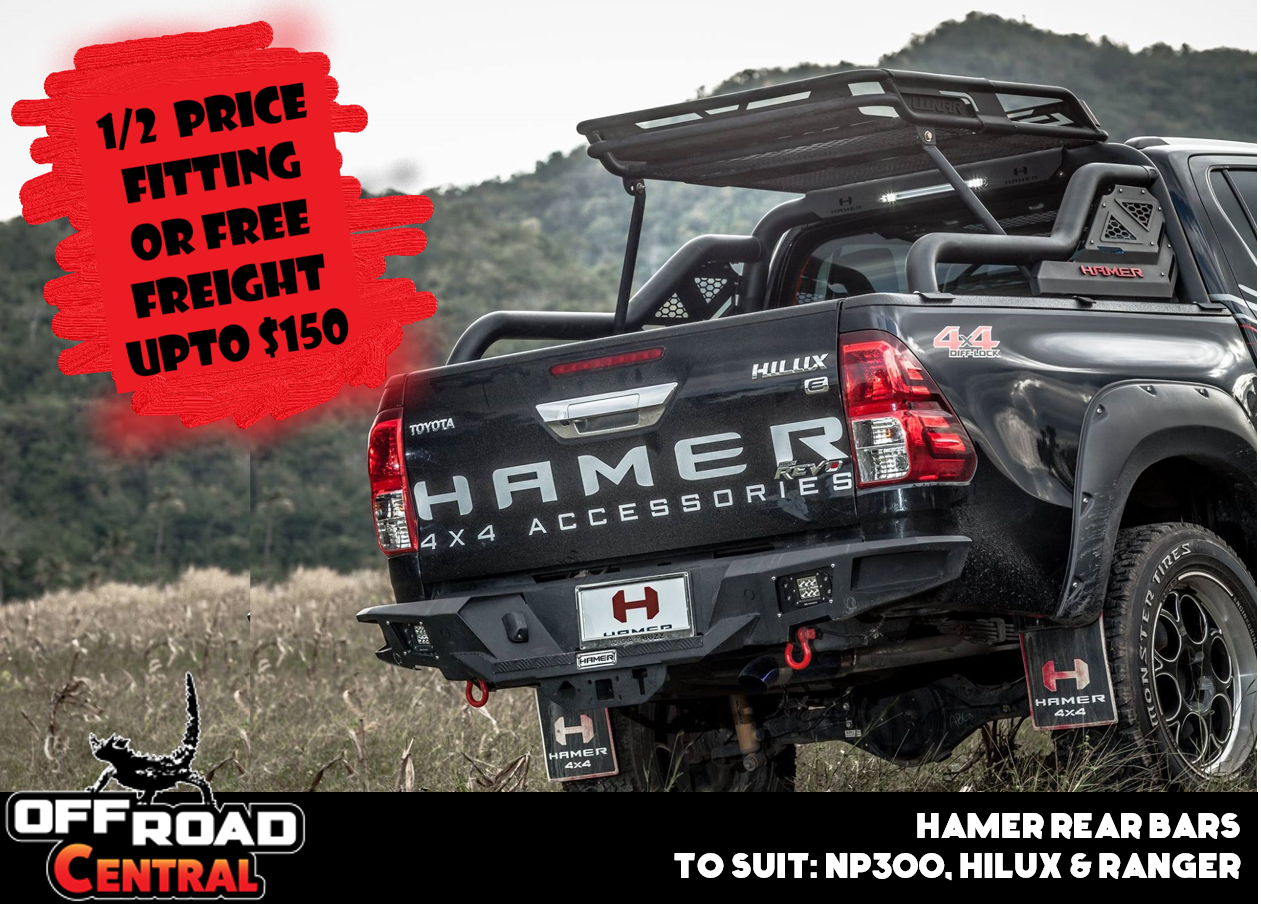 26th June 2019
Our 8 tips to surviving your school holiday camping adventure.
The school holidays are only a few days away, and whilst the thought of an off the grid adventure sounds crazy, camping with the family is the best fun!

Pack the essentials to avoid the irritability:

Sun Protection – Ensure you get enough sunscreen and more to cover the kids head to toe. Whilst the sunscreen is important, don't forget the Aloe Vera cream for the afterburn, just in case it does happen.
Hats – Don't forget to pack the hats, full brim is best but whatever you and kids will keep on your head, just wear it.
Insect Repellent, the mozzies may not be out at home, but you never know if they will be where you go. After all a kid that has been bitten alive turns into a scratching irritable monster (AVOID THAT)
Wet Wipes! A mum's best friend (Unless wine is involved) Use them for anything you like, clean the kids, clean the car, clean the tables, believe me you will find use for them.
Toilet Paper – Don't get caught out. Some public use toilets aren't always in the best condition or might need to make that bush dash. Either way take some toilet paper of your own just in case.

Safety is important, even when you're taking a break. You never know what the kids could find whilst exploring. Make sure you take a first aid kit; it doesn't have to be the best of the best just something small to ensure the basics are covered. TIP: Pack an extra box of Band-Aids, just in case.

Pack your Torches - You never know, the kids might get scared of the dark in a new environment, or you might need to do that midnight trek to the bathroom or find the beer in the dark. Always take plenty of lighting, it will never go astray.

Kids are Kids, they are full of energy and need to keep busy, they won't play like they usually do at home, they will want to run around like lunatics and explore or make new friends. So, you don't have to overload the car with toys and gadgets but just take a few to keep them busy; whether it be buckets and spades, truck or cars, board games or cards, balls or bikes.

Glow in the dark sticks! The kids think they are great, but to parents they are practical. Let the kids wear their light up shoes or wear glow in the dark bracelets so you can see them, while your kicking back by the campfire. TIP: If you have leftover glow sticks attach them to the guide ropes so you can see where they are.

Walkie Talkies or 2-Way Radios. Kids old enough to explore on their own? Give them a walkie talkie, so they can make contact in case of emergency. Don't say we didn't warn you though, they might find them great to annoy you with their constant questions too.

Food, Food and more Food! You don't need to take your whole kitchen, just the necessities. We find it much easier to meal plan before you go. If your kids are like ours, they are constantly hungry, so pack plenty of snacks and some hidden surprises for the moments you need them. Don't give in and use them up too early though.

Last of all but most importantly ensure the esky is full and have FUN!
18th June 2019
New Release - Mean Mother Distribution Box
The DC12V Power Distribution Box allows you to redistribute the power generated by your vehicle battery and power multiple devices, without relying on mains power. Connecting with an anderson style plug, the unit offers DC12V AUX, DIN/Merit and USB device connectivity, as well as a 50A anderson style output to cover most devices including fridges, lighting, fans, air compressors and smart devices. Ideal for vehicles, trailers, caravans and more.
Shop now: https://www.offroadcentral.com.au/mean-mother-12v-power-distribution-box
RRP $179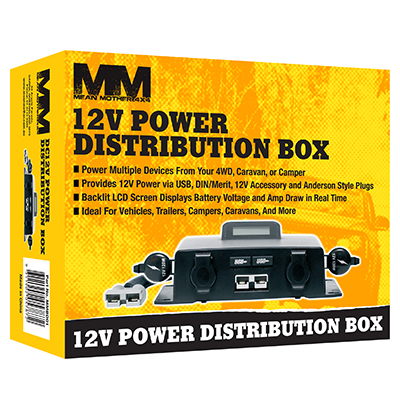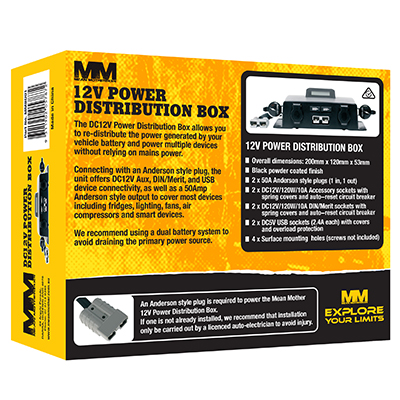 17th June 2019
New Release - Off Road Animal Bull Bars
The Off Road Animal bullbar has been designed and engineered in Vic, Australia. Its impressive, tough and agressive styling is designed to work offroad, while looking good, showing you can have form & function
Available now for the Ford Ranger, Ford Raptor, Toyota Landcruiser 200 Series, Toyota Hilux and Jeep Grand Cherokee/ Wrangler.
Want to know more? Call us now 07 3203 2155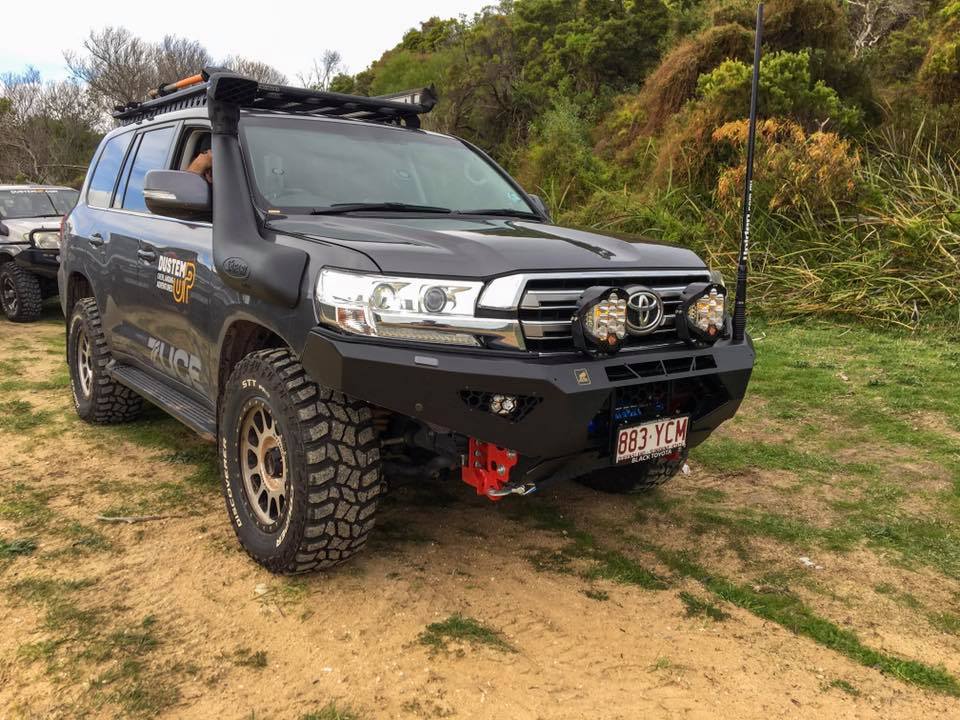 21st May 2019
MR Triton Bars - Coming Soon.
This week we have had the new MR Triton bar revealed for MCC, MAX & Hamer. Take a look here of what will be hitting our shelves soon.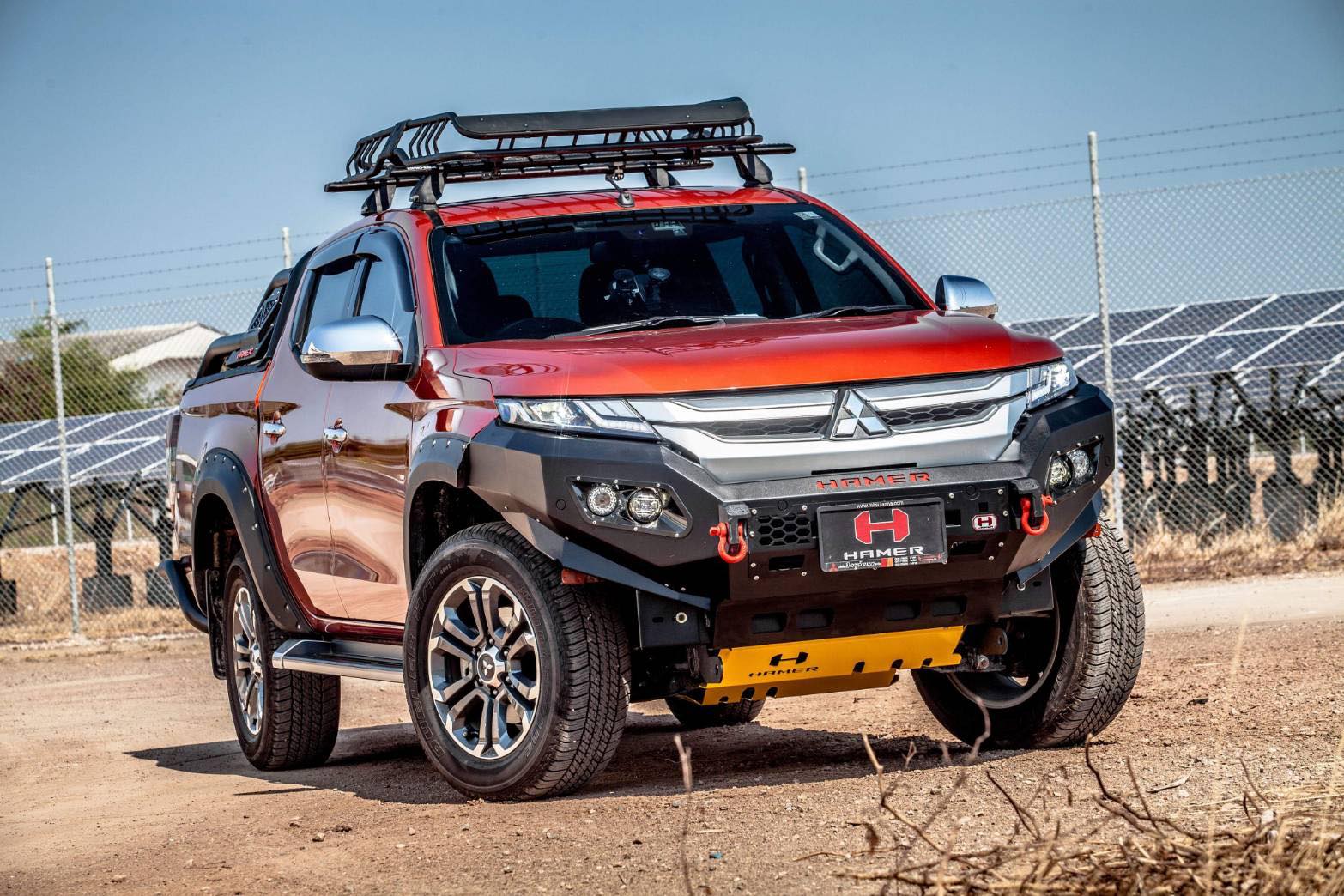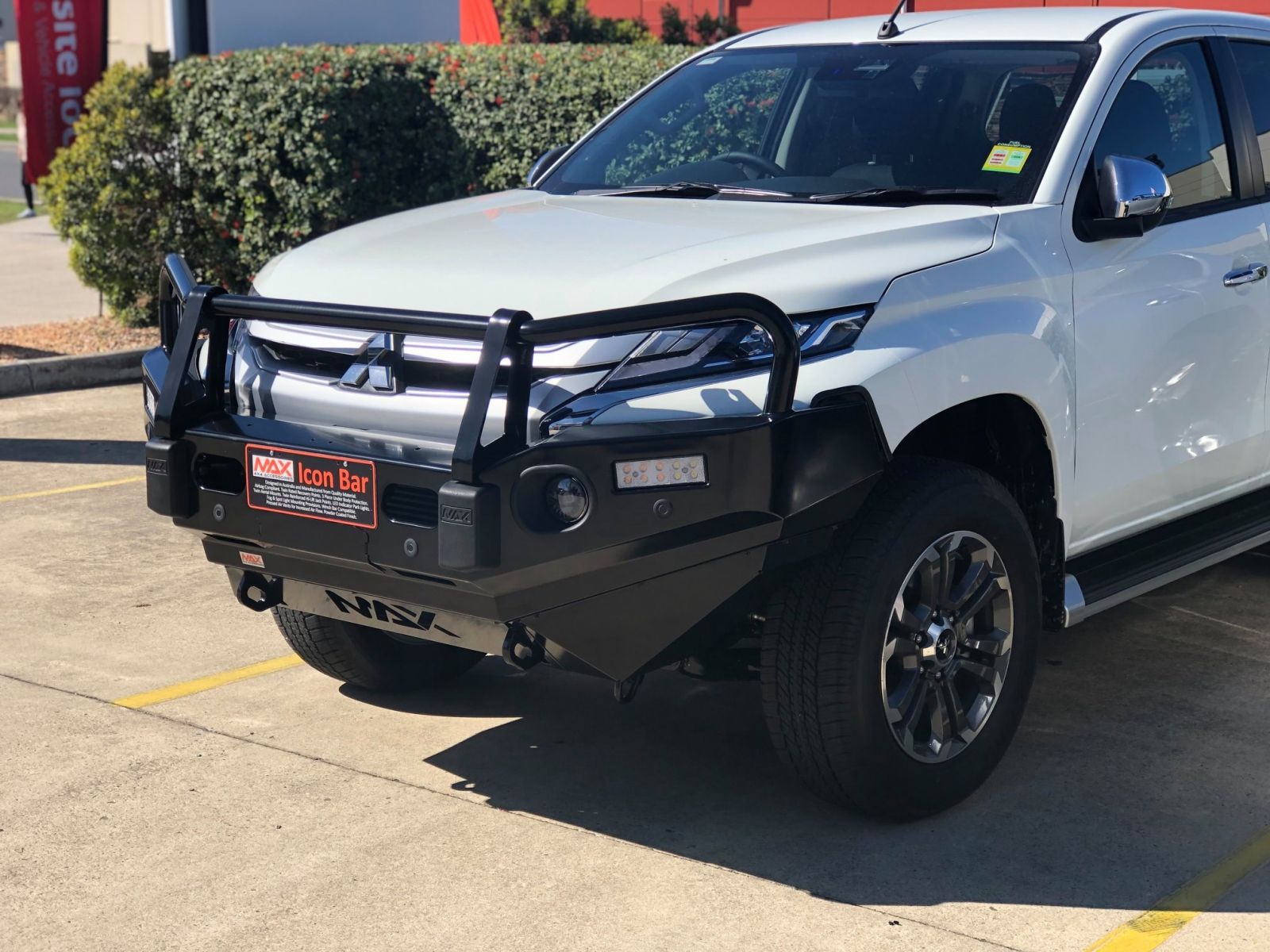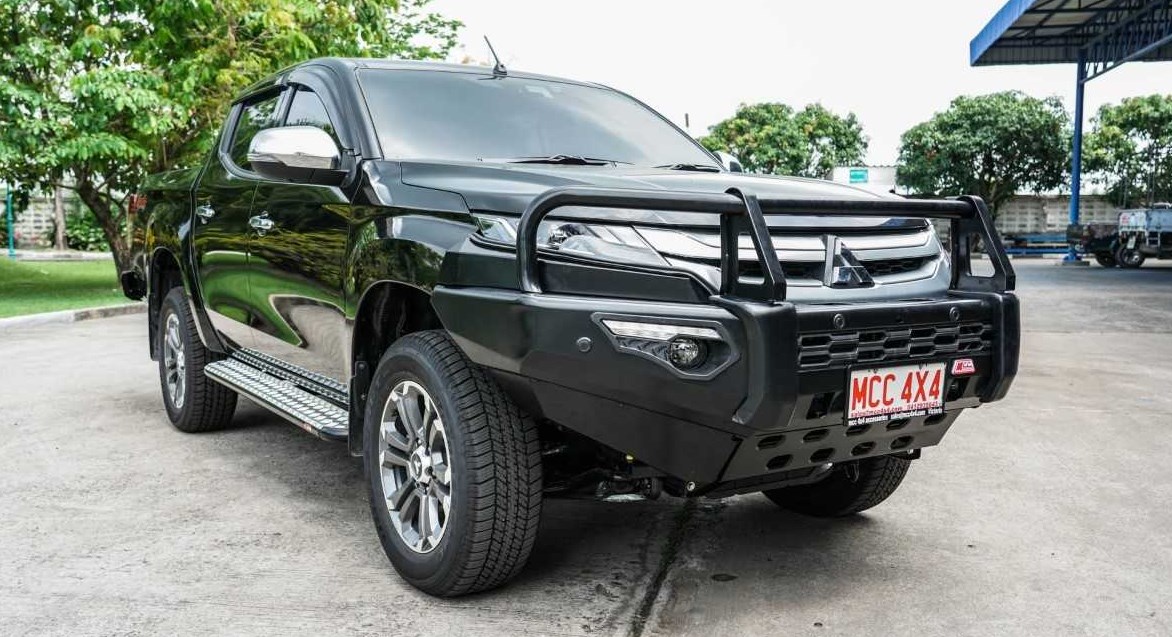 14th May 2019
Do not be afraid of improving slowly, be afraid of standing still.
MCC SIDE STEP 030-09TW, Coming to our webstore soon.
Want them now? Call us on 07 3203 2155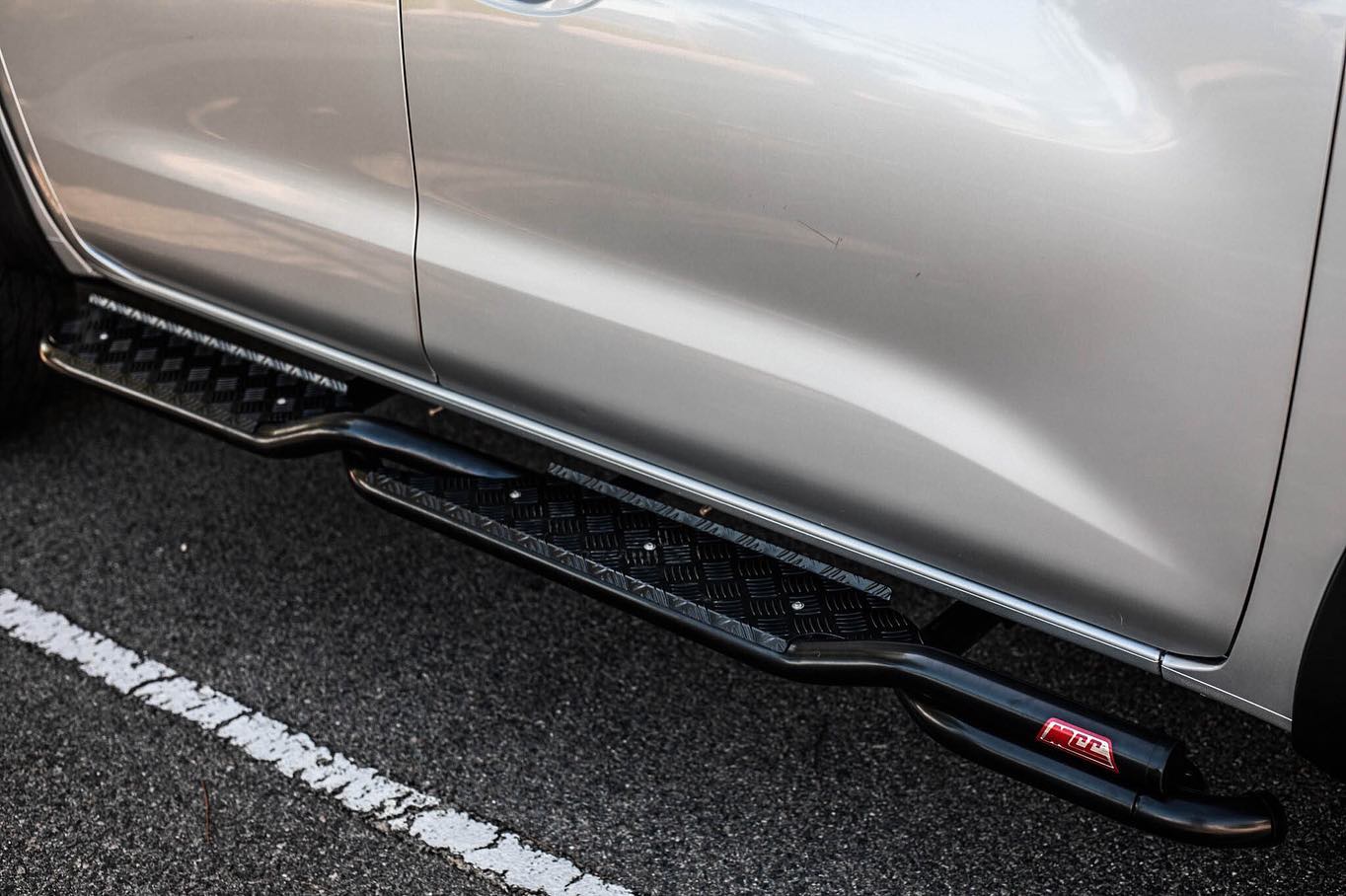 8th May 2019
Airbag Suspension available for Dodge Rams
Did you know Airbag Man manufacturer airbag suspension to suit the Dodge Ram, so if you feeling like a low rider when you load up, why not give your beast the upgrade it needs. We can supply and fit all Airbag Suspension in our Brisbane North Warehouse, call us now for a customised quotation. 07 3203 2155
26th April 2019
Ford Raptor and Mark 3 Ranger Bullbars are now here!
Have you recently purchased a Ford Raptor or Mark 3 Ranger and struggling to find a bar to suit, well we have you sorted with the MCC Rocker Bar and Hamer M-Series Bullbars now available to order. Don't want to wait? Take home a Hamer bar today as they are in stock in our Brisbane Warehouse.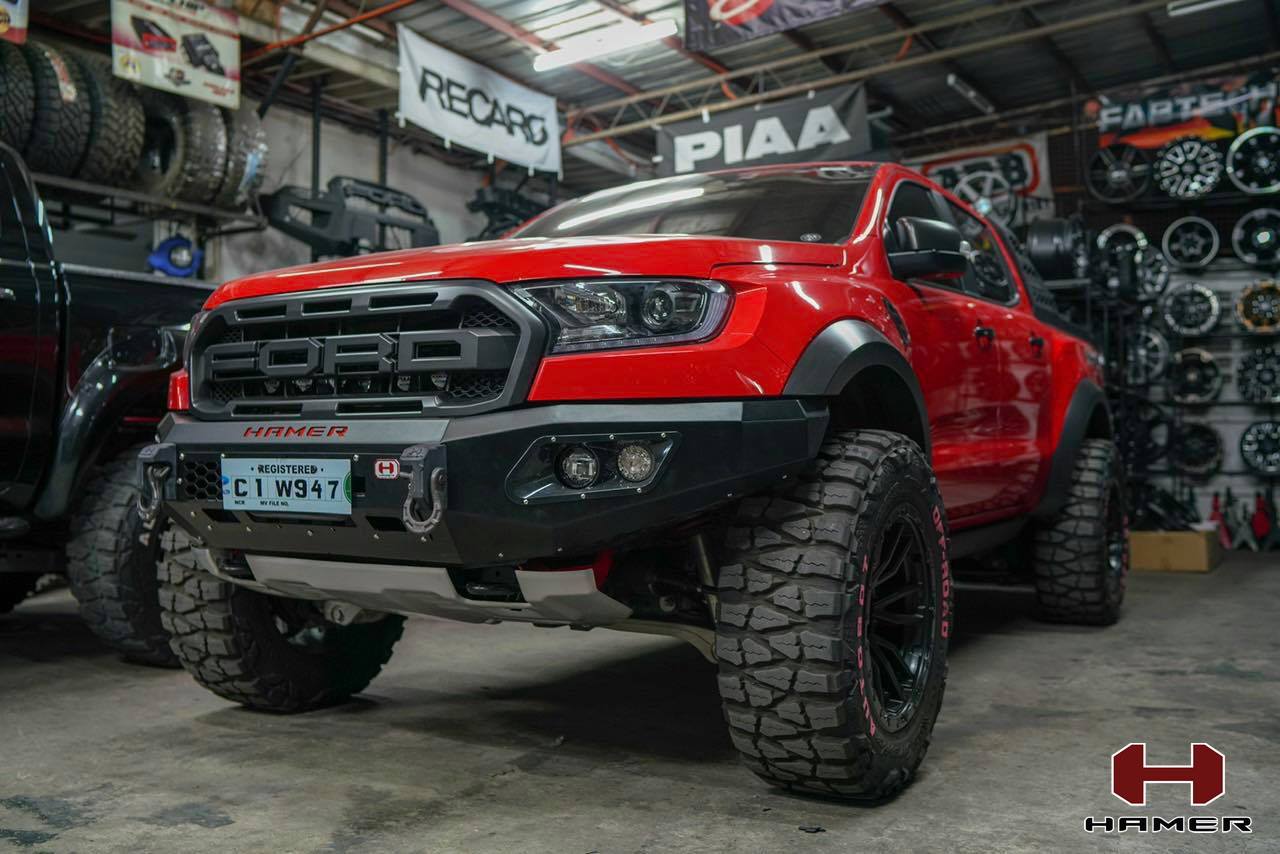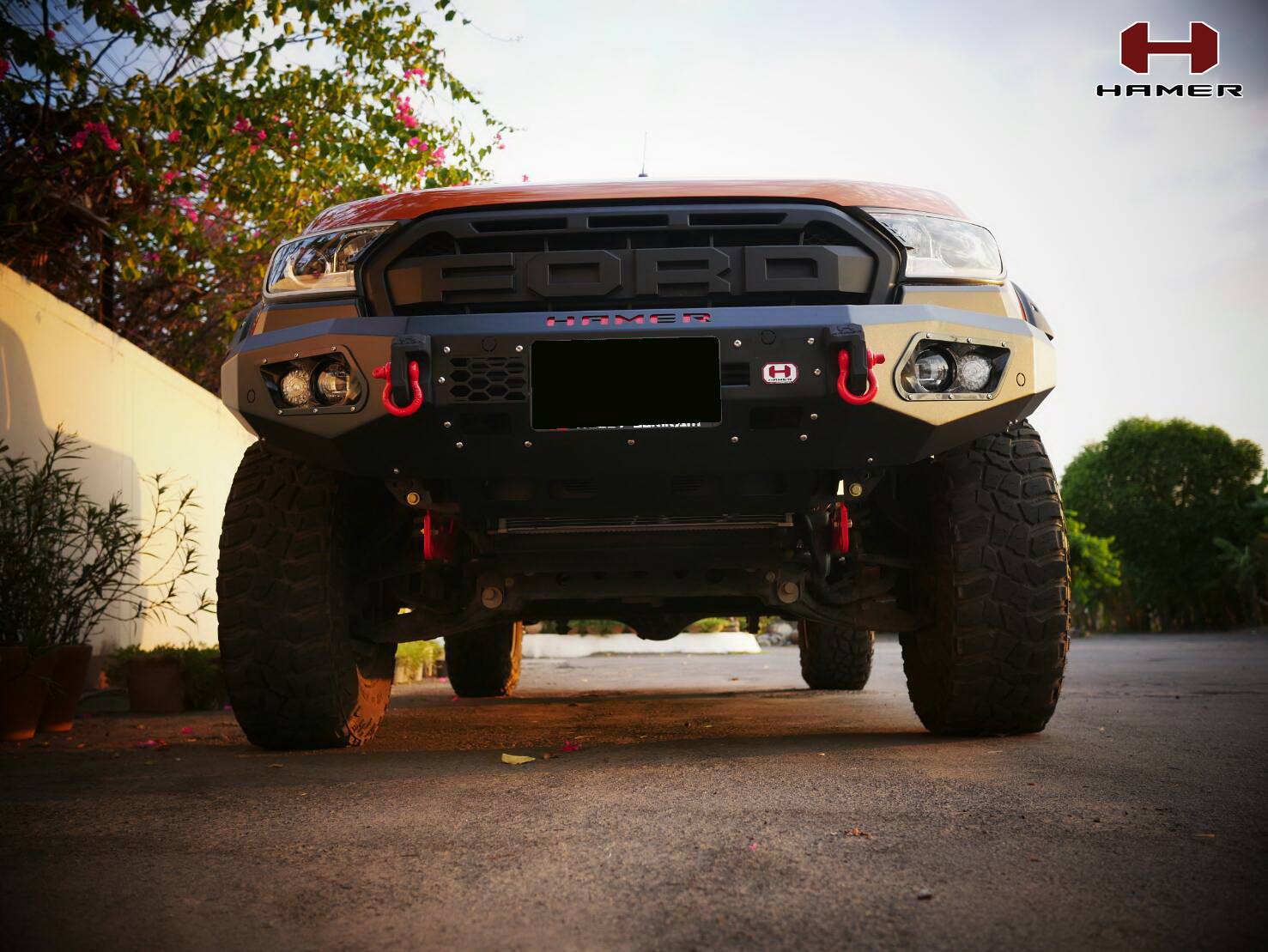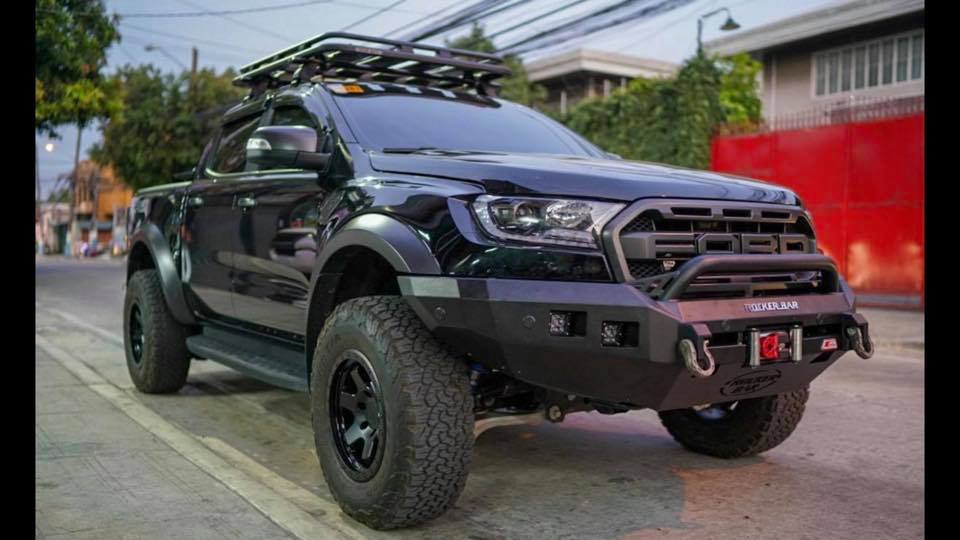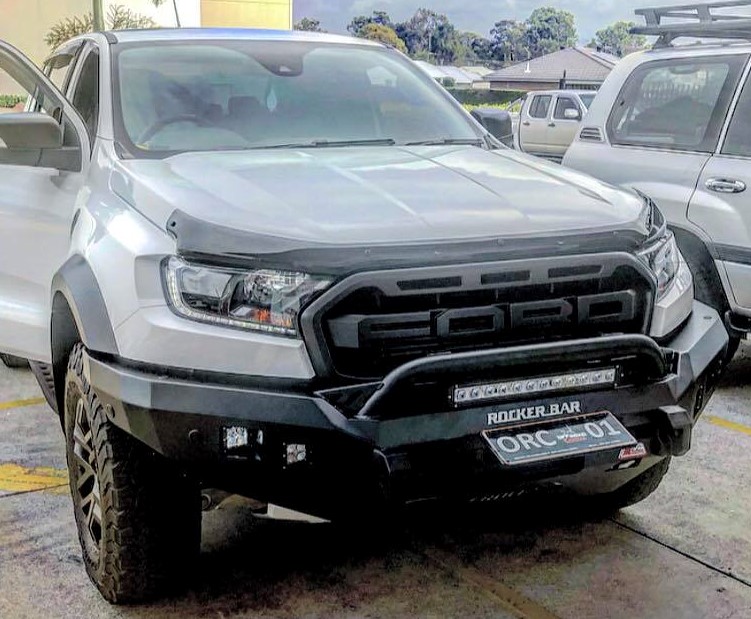 28 MARCH 2019 - THE NEWS IS OUT
NEW PRODUCT RANGES AND A NEW WEBSITE!
Just launched today our new website redesign! Keeping up with the trend and providing a user friendly eye catching website has always been our aim, so you can shop with ease and peace of mind from the comfort of your own home.

Not only did we launch the new web design but also a whole new product range, including the MAX 4x4 and Hamer 4x4 range of bar work, including bull bars, rear bars, steps and side rails as well as Mean Mother Fiberglass Canopies and Accessories.

It's not just these big brands we have added, but plenty of products have been added to the existing product range and a few new brands and products added to the list.
So make sure you check out the new range and bear with us as we continue to add plenty more products for your vehicle with another big announcement on a major brand of bar work coming real soon!
Happy Shopping from the ORC Team