About Us
OUR STORY:
Off Road Central (ORC) was founded in June 2014 and has continued to be proudly owned and operated as an ever-growing family business.
ORC started out with one salesperson selling second hand 4WD parts on EBAY and Gumtree before expanding and growing our business, brand, and team. We now have an established website, bricks and mortar store and fitment centre that supply quality 4WD accessories to customers throughout Australia & internationally.
OUR TRADEMARK: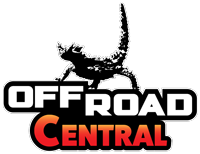 Meet ORCY, also known as the Off Road Central Thorny Devil. When designing our logo, we wanted something that would be easily recognisable and create a visual identity of our brand and company. The Thorny Devil Lizard, was a suitable fit as it makes a regular appearance throughout Australia on and off road... Just like we want to!

OUR PURPOSE:
To provide a wide range of quality 4WD Accessories in a one stop shop. Ensuring our products withstand the harsh Australian climate whilst exploring.
OUR MISSION:
To be the biggest and best brand recognised online 4WD store in Australia by 2025. Whilst having a network of independent stores across Australia that support the ORC brand and business.
OUR VALUES:
CUSTOMER SERVICE – Provide professional and knowledgeable customer service in a timely manner.
RESULTS – Be result driven. Be known to follow through and responsive to our customers needs and agreed upon outcomes.
GROW - Aim to continually grow and contribute positively to the business model.
INTEGRITY – Take pride in our service and the products we provide and the builds we do.
BE A LEADER – Create vision, inspire others and be passionate about what we do.
COMMUNICATION – Communicate with clarity, be open, honest, and constructive.
TEAM WORK – Have a great team environment and treat each other with respect and dignity.
PROFITABILITY – Recognise that profitability is essential to our future success.
EXCELLENCE – Apply the highest standard of excellence in delivering our product range and fitment services.
WHAT WE OFFER TO OUR SUPPLIERS:
Off Road Central focus on supplying quality 4WD accessories provided by our valued suppliers to the Australian and international market. We guarantee our suppliers that we will show our ongoing support through:
In store and online promotion of the product range.
Selling the product range at RRP or campaign pricing approved by the supplier.
Have open communication lines.
Offer quality fitment services of the product range.
WHAT WE OFFER TO OUR CUSTOMERS:
Off Road Central focuses on supplying quality 4WD accessories to the Australian and international market through a one stop shop.
We supply top brand, quality, reputable and genuine products, at competitive prices. If you are not 100% sure on what you need to suit your vehicle, we have a sales team that can provide comprehensive product knowledge and personal recommendations for your requirements,You can shop in the comfort of your home, using our online store or by visiting our Rothwell QLD showroom.
OUR FITMENT CENTRE:
Off Road Central has a 7-hoist fitment centre and mechanical service centre right next door to our Rothwell showroom. So, you really can have all your vehicles needs covered in a one stop shop. We offer fitment services for all of the products we sell and have the ability to install customer supplied products. Our mechanical service centre offers logbook servicing, general servicing and repairs and wheel alignments.
OUR PLATFORMS:


OFF ROAD CENTRAL PTY LTD: